Justin Bieber Unveils New Song 'Change Me' And Showcases Latest Tattoo Design - Audio
2 December 2013, 13:30 | Updated: 2 December 2013, 13:36
The 'Boyfriend' star adds to his sleeve inking as well as posting the new #MusicMondays release.
Justin Bieber has unveiled the latest song in his #MusicMondays project today (2nd December).
The teen titan has releases 'Change Me' as he continues to get ready for his movie Believe hitting cinemas on Christmas Day.
As well as posting new music, the 'As Long As You Love Me' star has been showing off his new tattoo design on Twitter.
He was also seen with some friends showcasing the new tattoo as he took part in an afternoon of skateboarding over the weekend. (Picture: INF Photos).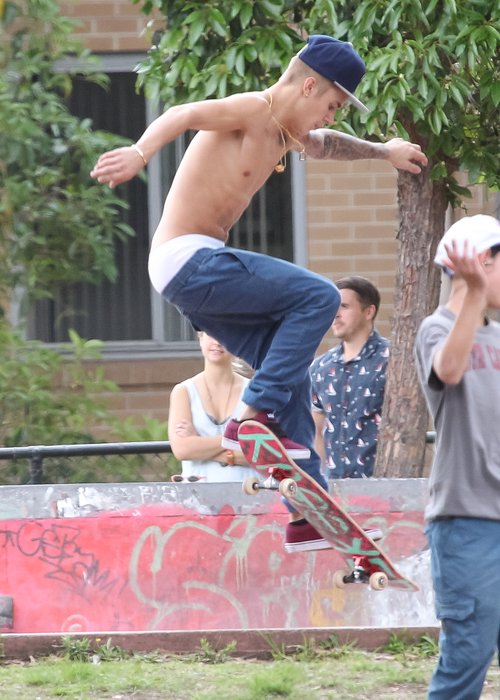 The new inking adds to his sleeve, which he has been topping up all year.
He posted a shot of the updated tattoo to his Instagram page and is currently out in Australia on his 'Believe' tour.