Justin Bieber's Officially Chopped His Hair Off! The Long Locks Are GONE.
23 April 2015, 11:11
Biebs has been rocking some shaggy hair for a while now, but the boy's been in for a hair cut…
We've got to admit that our favourite Justin Bieber haircut is the quiff ('Confident' video, anyone?) and it looks like it MAY have returned…
While it's anyone's guess what kind of haircut JB has gone for, one thing is for certain – the long shaggy locks are officially GONE!
Biebs has been experimenting with his hair of late – from going platinum blonde, growing it out and even rocking a mini ponytail – but he's kept his new look under wraps for now.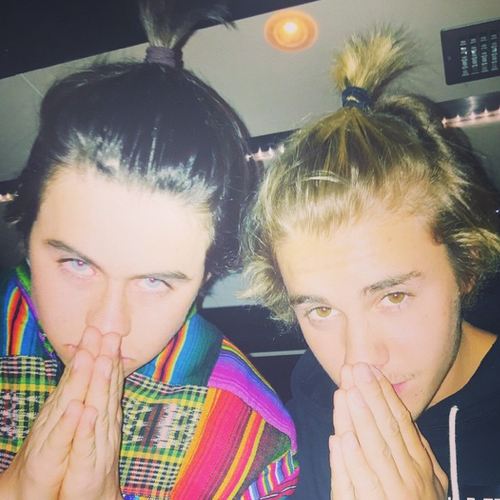 Justin posted a cryptic photo on Instagram featuring a close up of his hair with the caption "This is gone". His hairdresser also posted a photo of Justin's hair lying on the floor of the Nine Oh One salon in LA.
While Justin tried to keep his new 'do lowkey before the big reveal, he was papped leaving the salon with his new cut under a baseball cap and his minders trying to cover him with a blanket.
JUSTIN CUT HIS HAIR I want a selfie @justinbieber pic.twitter.com/Rdh4nWP9YX

— HE FOLLOWED ME (@Bieber_rose) April 22, 2015
You can just about make out the short cut at the sides, but will the quiff have survived? We certainly haven't seen skinhead Bieber yet – but we're not sure how we'd feel about that one…