Justin Bieber Teases New Tracks On Instagram Including 'Cold Waters'. Who's Excited?!
24 July 2014, 10:35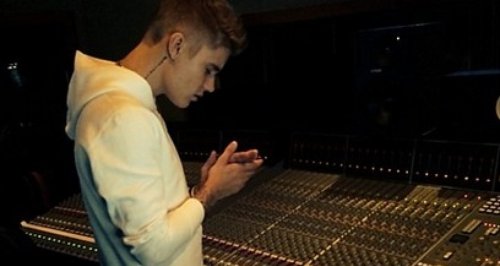 Justin Bieber posts 11 videos on Instagram teasing his forthcoming tracks – and they sound pretty good!
Justin Bieber's definitely evolved his musical style since the days of 'Baby' – and his latest teasers show that he is going for another new sound.
While Justin hasn't confirmed whether the 11 snippets he teased would be featured on an upcoming album, the tweeted:
Great night in the studio

— Justin Bieber (@justinbieber) July 23, 2014
One of the tracks was captioned 'Cold Waters', hinting that it may be a potential song title from a future release.
While Justin isn't giving too much away, the teasers DEFINITELY sound very exciting. Justin also teased 2013's 'Journals' album in a similar fashion, posting snippets of songs and artwork on social media before the release.
He has also been busy in the studio of late, so it's only a matter of time until we hear some new songs from Justin – hands up who's excited?!
You may also like…