Justin Bieber's Been Hanging Out With A New Girl And You Might Just Recognise Her
13 March 2017, 11:53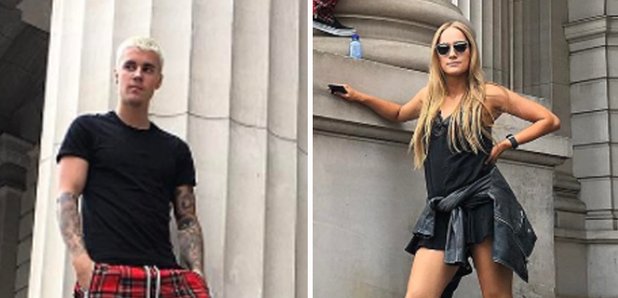 You might just have seen Bieber's "new friend" before.
Justin Bieber's no stranger to hanging around with a bevy of pretty women, but you might just recognise his latest "new friend".
Over the weekend, Justin posted a photo on Instagram with the caption, "Don't know why people say no new friends new friends are great" featuring him stood on a column with a blonde woman.
Fans were quick to spot that the lady in Justin's latest snap was in fact Georgie Jennings, who just happens to be an Australian actress.
But what might you have seen Georgie in? Well, it turns out she had a part in the hilarious comedy series Ja'mie: Private Schoolgirl alongside Chris Lilley.
While little is known of how long Justin and Georgie have known each other or whether they're close mates or just acquaintances, we'll have to keep an eye on whether she ends up popping up on any more of his Insta pics in the future…