Scooter Braun Says Justin Bieber's New Music "Will Shock Some People"
10 February 2015, 11:54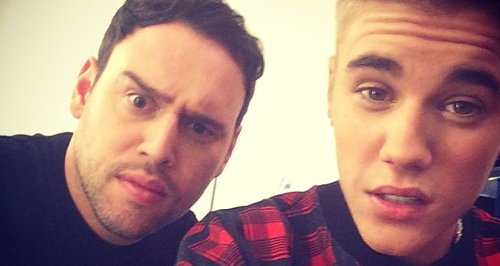 Justin's manager reckons there are big things in store for Justin, who has been 'working on some history' with producer Rick Rubin.
We've been on the edge of our seats waiting for Justin Bieber's new music - and according to his manager Scooter Braun, we are in for a BIG treat!
Scooter told Complex magazine, " He's in such an incredible place right now, and he's excited to share where he is with the world next year. It will shock some people and make others really happy."
Scooter also added that Justin is ready to "be the man people want him to be," and that his music would have a newfound "openness about what he's learned in the last year."
Justin has been teasing his new music for a while, posting two sneaky snippets of new songs on Instagram just two weeks after posing for snaps in the studio with super-producer Rick Rubin.
Justin and Scooter Braun both posted the snap of Justin with Rick on Instagram, Justin captioned his photo "With the man Rick" while Scooter posted, "Working on some history! @justinbieber - Rick and JB".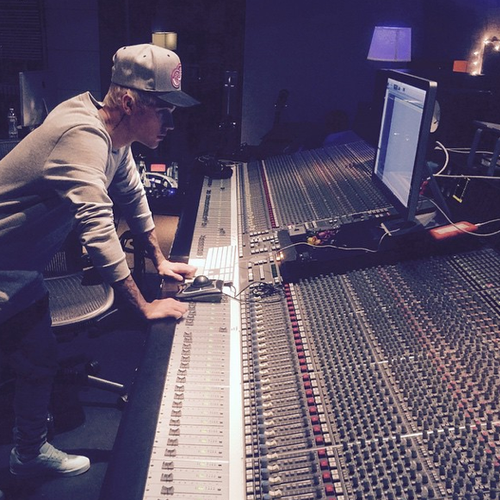 Rick Rubin is one of the most sought after collaborators in the music industry, having worked with everyone from Lady Gaga and Ed Sheeran to Adele and Kanye West - so we're excited to see what he and Justin bring to the new album.
Justin gave his #Beliebers a bit of a treat when he finally posted two snippets of songs rumoured to be from his much anticipated new album. Both were posted on Instagram with the same photo and no caption to keep his fans guessing.
Justin first teased the new music in a Twitter exchange with MTV a few weeks ago after they tweeted him, Miley Cyrus and Rihanna asking them to release new albums in 2015, ""Hi, Rihanna and Justin Bieber and Miley Cyrus. Please bless us with new albums in 2015."
Justin replied, "No problem", and also hinted at a new album over on Instagram, posting a photo of himself with the caption, "My break is for a reason. U will soon see :) thank u for your patience".
Justin's last full studio album was Believe, released in 2012, but he has since released his 'Journals' compilation in 2013 as well as a collaboration with Cody Simpson, 'Home To Mama' in 2014.
As well as working on his new music, Justin has fuelled the rumours that he and Hailey Baldwin are more than 'just good friends' as they claimed, by spending a LOT of the Christmas period together.
Justin and Hailey spent New Year's eve together and posted snaps on Instagram of the two of them together, despite having denied that there is a romance between the two of them.
Justin and Hailey spend NYE with their music producer pal Julain Swirsky in Turks and Caicos, wishing their followers a happy New Year in a video message. It's not the only time the pair have hung out in the past few weeks, as Hailey joined Justin for dinner in New York recently when he showed off his skateboarding skills on the pavement.
Justin, don't keep us in suspense – we NEED your new music VERY soon!
You May Also Like…