Justin Bieber's New Album Is EDM Inspired – But Will Mariah & French Montana Be On It?
6 August 2015, 14:54 | Updated: 20 August 2015, 16:01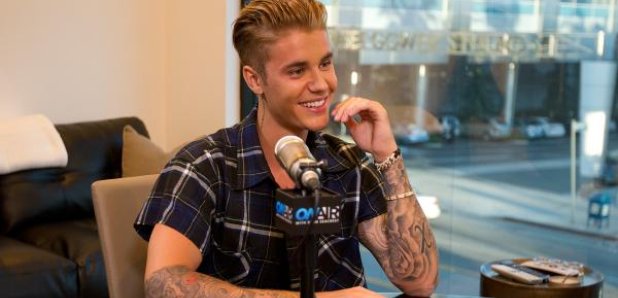 The countdown is officially on for Justin Bieber's new single 'What Do You Mean' - and we can expect more pop/EDM for his album!
We've been waiting what feels like forever for Justin Bieber's new music - and he announced last week that the first song from his long-awaited new album will be called 'What Do You Mean' - and it's dropping on 28th August!
Justin tweeted the news alongside the countdown promo for the new single on Wednesday 29th July, sending fans into a frenzy:
The countdown has begun... #WhatDoYouMean #30DAYS I'm back :) pic.twitter.com/cdNQ6yvYWo

— Justin Bieber (@justinbieber) July 29, 2015
The Biebs announced the news to Ryan Seacrest and got his pal to break the news over on Instagram too:
Beliebers were also suspecting that Mariah Carey and French Montana might feature on the record after a photo emerged on French's Instagram account showing them all in the studio together titled 'Coming soon'. Mariah and Justin have previously worked together on a special version of 'All i Want For Christmas' - and it looks like he invaded her recent studio session.
According to TMZ, Justin just turned up at the studio and laid down some vocals on the new track - which they loved. As part of his 'What Do You Mean' countdown, Justin also posted a photo of Mariah with a handwritten sign announcing the wait until his new single drops.
Mariah later teased a snippet of a new track, though it is yet unclear whether this is the cut with Justin's vocals:
It's been a long old wait since we last had an album from Justin - his last full album was 2012's 'Believe' though he did put out his 'Journals' EP in 2013 to tide fans over until the next release. Justin also recently lent his vocals to Jack U's brilliant 'Where Are U Now' - is anyone sensing a theme of questions?!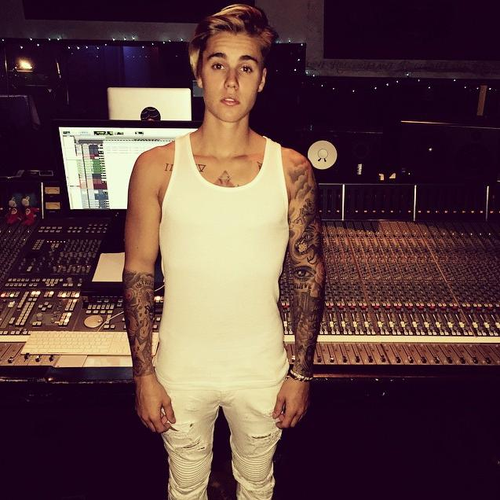 During his interview with Ryan Seacrest, Justin also revealed that the rest of his album will follow a similar pop/EDM vein to his collaboration with Skrillex and Diplo, collectively known as Jack U, 'Where Are U Now'.
Justin revealed that Skrillex has been heavily involved in the creation of the album, explaining, "Skrillex is a genius, he's super futuristic and I just love his sound, so being able to incorporate that sound with what I'm doing has been super cool because it's new and fresh and I feel like no one's done it before."
Justin will be taking the stage to headline Fusion Festival in Cofton Park in Birmingham on Friday 28th August, as his first UK performance date in a very long time - and fans will no doubt get to hear the new single as part of his set.
30 DAYS. New @justinbieber single. 30 DAYS. @justinbieber at #FusionFestVimto. We're so ready. http://t.co/da9UK3fsbp pic.twitter.com/LN0FoX7DDC

— Fusion Festival (@fusionfest) July 29, 2015
We're VERY excited to hear it - the countdown is OFFICIALLY on!