Justin Bieber To Make New 3D Concert Movie For Christmas 2013?
26 March 2013, 08:54 | Updated: 26 March 2013, 08:57
The 'Boyfriend' singer has apparently been commissioned to produce a follow up to his Never Say Never film.
Justin Bieber is reportedly in talks to release a new 3D concert feature film this Christmas.
The 'As Long As You Love Me' singer first hit the big screen in 2011 for his Never Say Never movie and could be set to follow it up with another feature.
"Justin will be bringing out a new film in time for Christmas," a source told the Daily Star.
The insider revealed that his relationships will not take centre stage and there would also be footage used from his recent controversial stay in London.

"His ex Selena Gomez will not feature but he is using some footage from the disastrous London leg of his tour," they added. "Justin filmed his own video to express his feelings about what happened."
There could also be cameos from some of his biggest showbiz pals, including British group The Wanted.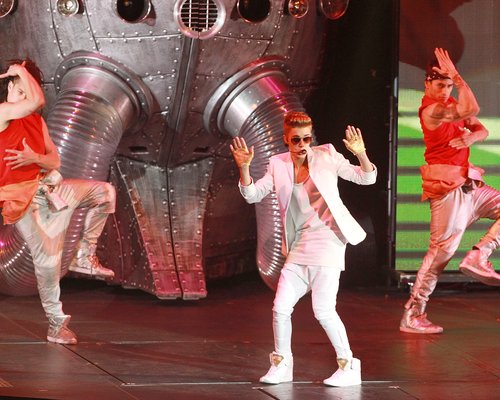 "He also plans to have famous friends like The Wanted, Miley Cyprus and rapper Lil Twist appear in the flick," the source continued.
Meanwhile, One Direction are currently preparing to hit the cinema screens this August with their This Is Us film.
Both artists are also currently in the middle of their world tours.