Justin Bieber Hits Out At Negative Press Reports: "I'm Not A Bad Person"
28 March 2013, 10:10
The 'As Long As You Love Me' star defends himself following recent accusations.
Justin Bieber has spoken out to respond to recent stories surrounding his personal life and said that he is not the "bad person" the press are making him appear.
The 'Boyfriend' star has been involved in stories involving an altercation with a neighbor this week and said he thinks people are waiting for him to fail.
"The biggest misconception about me is that I'm a bad person," the Canadian told US Weekly. "I get upset about that. I have a big heart. I want to be a good role model, but some people want me to fail."
The 'One Time' singer also opened up about collapsing on stage in London – a trip which also saw him confront paparazzi and arrive on stage two hours later for a show.
"I passed out from the flu," he said. "The worst thing to me is disappointing my fans -- we only had five songs left -- so they gave me oxygen, and I decided to finish the show and then go to the hospital. The show must go on."
The star spoke openly on his Instagram account to defend his behavior and the stories around him during his time in London and has now reassured fans that negativity will not bring him down.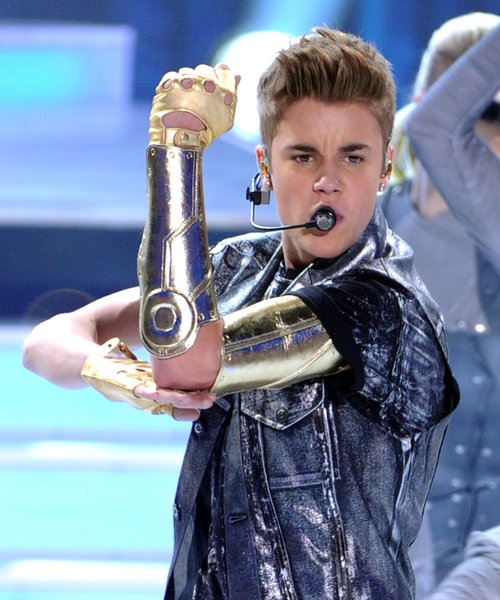 "I know who I am and I'm not gonna let negativity towards me bring me down. I'm a positive person and I plan on staying that way," he explained. "This business can break you down, but I have a strong team around me, and my family and all the fans.
"The love overcomes the negativity. I'm not perfect but I'm growing and trying to be better everyday. That's part of life."
He added: "I'm young and I want to have fun. I don't think there is anything wrong with that."
Meanwhile, the singer is said to be plotting a new documentary film like his 2011 picture Never Say Never - which is said to feature footage from his controversial time in London.