Justin Bieber Wants His Music To Reflect Him Growing Up: "I Want To Be Remembered"
15 June 2012, 16:37 | Updated: 15 June 2012, 16:52
The 'Boyfriend' singer says he wants his music to evolve as both he and his fans grow up together.
Justin Bieber says he agrees with manager Scooter Braun's recent comments that, despite turning 18 earlier this year, he is still growing up and learning about the world.
The 'Boyfriend' singer says he still has "a lot of insecurities" despite is fame, and wants his music to evolve and change as both he and his fan base grow up.
"I agree with him definitely. I think that I'm at a place where, I'm 18 you know, I'm still growing up," Justin told Matt Lauer on The Today Show this morning (15th June). "I'm still learning about different things, girls, music, so it's like I'm not all the way there.
"But I'm at a stage where I'm growing, my fans are growing with me, and I just want to make the music that reflects that," the 'Never Say Never' singer explained.
Justin went on to say that releasing his new album 'Believe' is "scary" for him, especially as he wants to record to start helping him crossover into a more adult style of music.
"I think it's about just proving people wrong and going out there and just making good music, going out there and performing better than everyone else," he continued. "That's what you have to do in order for me to crossover.
"Or else I'm just going to be another heartthrob. I want to be remembered," Justin added.
View a picture of Justin Bieber performing at Capital's Summertime Ball 2012 last week below (Credit: PA):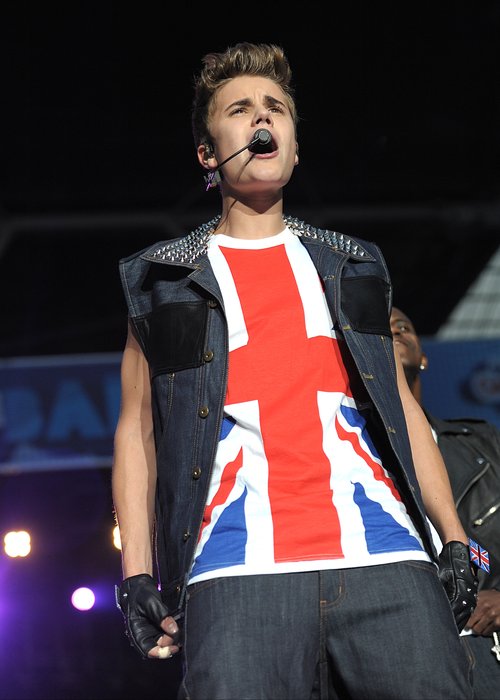 The 'Mistletoe' singer's interview on the popular US breakfast show was followed by a performance in front of 8,000 fans in New York City of songs including 'Boyfriend', 'Baby' as well as new album songs 'All Around The World' and 'As Long As You Love Me'.
The Canadian singer played Capital's Summertime Ball last weekend (9th June) following which he headed out to Mexico to perform for over 300,000 fans as part of his current 'All Around The World' album promo tour.
Justin Bieber is set to launch his third studio album 'Believe' next week on 18th June in the Uk and a day later on 19th June in the US.
View full highlights of Justin Bieber's recent performance at the Summertime Ball below: