This New Justin Bieber Museum Exhibit Is The Ultimate School Trip
19 February 2018, 15:33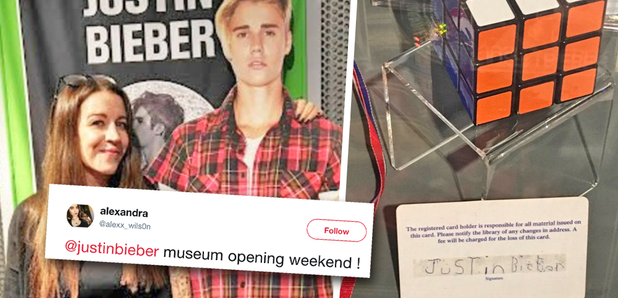 Now this is a history lesson we can get on board with!
Normally in museums we're used to seeing famous figures from way back when. Historical relics and ancient artefacts are aplenty and there may even be a mummy or two lurking about.
Well now you can actually go to a Justin Bieber exhibit in his hometown of Straford, Canada and look at items from different ages of the 'Love Yourself' star's life so far.
> This Guy Got A Shock When He Accidentally Received Justin Bieber's 'Despacito' GRAMMY In The Post
The 23 year old will have items including his 7th birthday party invitations, his childhood Rubik's Cube and various awards on display in an exhibit titled 'Steps to Stardom' at Stratford Perth Museum until the end of April 2018.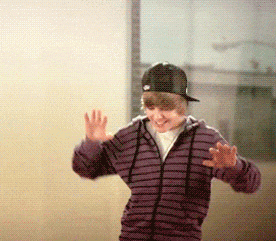 (GIF: Giphy)
According to the museum, 'Steps to Stardom, tells the story of Justin Bieber's meteoric rise from busking on the steps of the Avon Theatre to becoming one of the most popular pop stars in the world.'

'The exhibit, created by the Museum in conjunction with Justin and his family, was given access to hundreds of items – awards, clothing, pictures, credentials, personal letters and even running shoes and we are now in the process of choosing the items for exhibit.'
'In addition, a number of things have come forward from Stratford residents that have also been offered to the Museum — team pictures, hockey jackets, drum sets that were used by Justin long before he was an international pop star. The exhibit tells the story of the Stratford native's career from those early years – busking in Stratford and performing in local talent shows – to the largest venues and stages in the world.'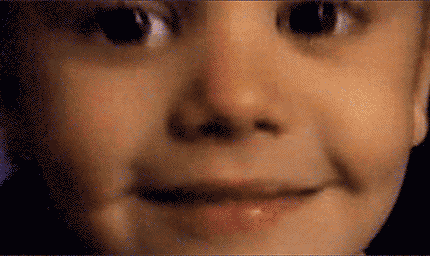 (GIF: Giphy)

Fans were given their first glimpse at the exhibit recently and shared a few snaps online giving us a taste of exactly what we can expect to see...
February 18, 2018
7 YEAR OLD JUSTIN WAS SO CUTE AW pic.twitter.com/W8OTdE7xoq

— d (@desburrito_) February 18, 2018
legends only pic.twitter.com/Jt6S7Sondd

— hemali (@BieberTwizzlers) February 18, 2018
i'm crying look at this cute map they're selling pic.twitter.com/X7VzvYpYSR

— hemali (@BieberTwizzlers) February 18, 2018
That handwriting tho pic.twitter.com/v3oASrIbeX

— cha (@bizzleblitz) February 18, 2018
my heart :') pic.twitter.com/ElK6YmAPes

— hemali (@BieberTwizzlers) February 18, 2018
they have these cute lanyards pic.twitter.com/Mb3csI5t4V

— hemali (@BieberTwizzlers) February 18, 2018
They're showing Never Say Never at the end of the Museum!!! #StratfordMuseum @justinbieber pic.twitter.com/S5YePlYiYQ

— Mikayla (@MyStudioMama) February 18, 2018
We're keeping our fingers crossed that 'Steps To Stardom' one day makes its way across to a museum in the UK so we can all check out these incredible Bieber relics and celebrate a true modern icon in style.
> Download Our Fancy New App For Loads More Justin Bieber Gems!
Whilst you're here, check out what happened when JB helped his friend out with his vlog recently...