Justin Bieber's Mum Pattie Mallette Recording Song For His New Album?
21 February 2014, 12:29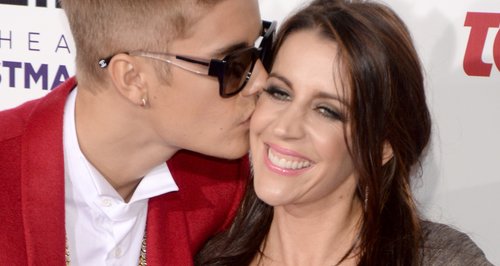 The 'Confident' star shares a video of his mum recording vocals for an unknown project.
Justin Bieber has hinted that he may rope in his mum for a collaboration on his new album, after sharing a video of her laying down some vocals.
The 'Boyfriend' star uploaded a short clip on Instagram earlier today (21st February) of his mother Pattie Mallette recording a song in the studio.
"Got my moms courage enough to get in the booth for the first time she sounds so good," Justin tweeted alongside the snap.
The Canadian singer has yet to confirm whether Pattie's recording session was for his next album, a separate project altogether or just for a bit of fun.
Recently Justin Bieber was joined in the recording studio by rapper T.I., hinting at fresh music plans from the 'Confident' star.