Lionel Richie's Response When Asked If He Approves Of Justin Bieber Is Seriously CRINGE
6 September 2016, 12:07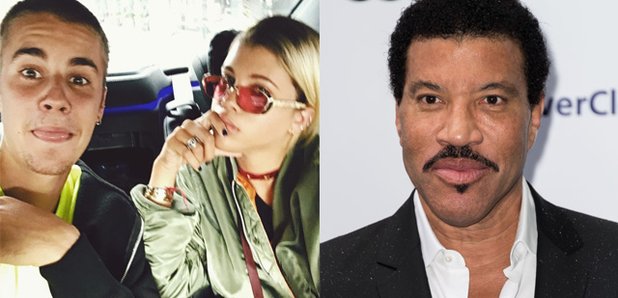 We get it, Sofia. Dads are embarrassing.
Anyone who is anyone has spoken about Justin Bieber and Sofia Richie's relationship.
Selena, we're looking at you mainly.
But now her Dad, music legend, Lionel Richie has waded in.
TMZ caught the father-daughter duo leaving a juice bar in Beverly Hills over the weekend, and, understandably, the subject of Bieber was quickly brought up.
It must be awkward for Sofia, though. Because, let's face facts - it's awkward for any teenage daughter having to deal with questions about your new boyfriend, let alone when said boyfriend is the biggest popstar in the world. Oh, and your Dad is a music legend.
When Lionel was asked about the Bieber-Sofia relationship, he quickly declared, "I'm not going there. I have strict orders not to go there".
He was then asked if he gives his "father approval" and nonchalantly said that he did. Congrats, Biebs. Lionel approves.
Sofia quickly got even more uncomfortable about the topic of conversation and proceeded to LITERALLY run away from her Dad and the paps. EEEEK.
Although, in exciting news, when asked if he would ever work on a song with Justin, he said "yeah, that'll work. We'll figure it out".
Sorry, but he's given his approval over their relationship and hinted at a collab.
DAY. MADE.
You May Also Like...