Liam Gallagher Declares "I'm A Belieber" As He Defends Justin Bieber Being Late On Stage
11 April 2013, 11:12
The Beady Eye frontman says being two hours late is "right in my book" as he hits out at criticism of the star.
Liam Gallagher has defended Justin Bieber's late arrival on stage in London last month and said he is a "belieber".
The teen star caused controversy on his trip to the UK for his 'Believe' tour – most notably taking to the stage at London's O2 Arena two hours late.
"Anyone who goes on two hours late is f****** right in my book, man," he told Shortlist magazine.
"All these so-called rock bands that sit backstage going, 'Hey, let's wait 15 minutes.' F*** that, wait two hours and 15 minutes! He's kicked the f****** a*** out of it – no one will beat that, ever.
He added: "So get off his f****** back, man: I am a Belieber!"
The rock star also joked that the name of his band's new album 'Be' would pay homage to the teen.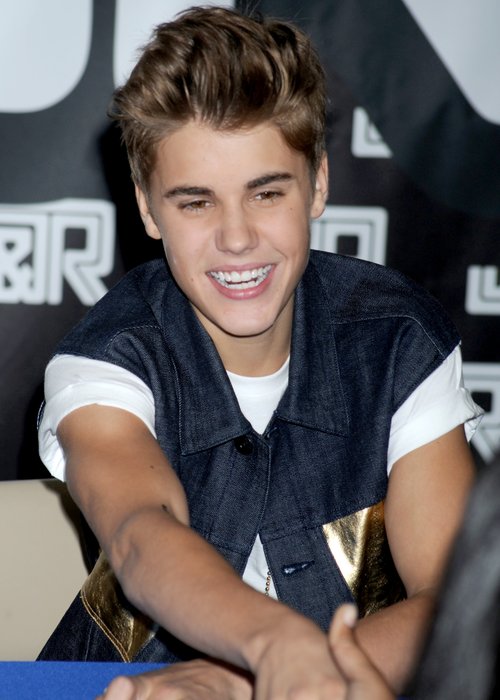 "My theory is that it's gonna have Be on the cover, and then on the back I-E-B-E-R," he said. "I've got his f****** back, man."
It's not the first time the former Oasis man has come to the defence of the Canadian star.
When he was involved in an altercation with paparazzi outside his hotel on the same London trip, Liam tweeted that he loved the singer.