WATCH: Justin Bieber Reveals Candid Footage Of Him Enjoying Small Town 'Lake Life'
18 September 2015, 11:22
Topless Justin Bieber does topless Justin Bieber things in a small town in Indiana and somehow it's the best thing we've ever seen.
When you're a chart topping popstar who is recognizable all over the world, the little snippets of normal life are pretty important – and Justin Bieber's no exception.
The 'What Do You Mean' star filmed some of what he got up to in his time off with the producer of his new music video, Rory Kramer, and he's clearly embracing the small town life.
The video titled 'Lake Life' gives fans an insight into what the Biebs got up to while preparing to release his new single – and he's topless about 90% of the time, obvs.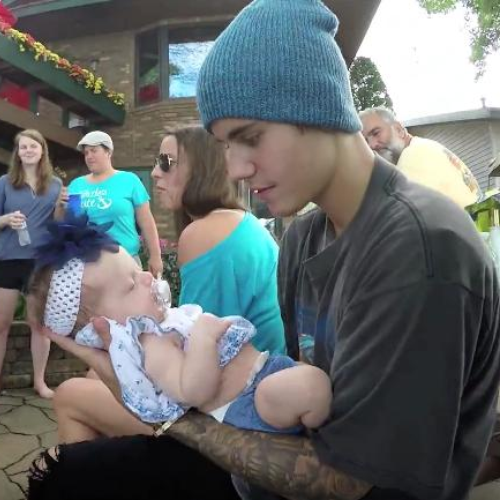 In scenes that would probably make his management recoil, Justin is seen taking part in some extreme sports including jetpacking on the water and riding around on the bonnet of a car. Yikes.
He captioned the video, "Small town living is the best. Thanks Rory" – and we can't remember when we last saw Justin looking quite as happy as he has been lately.
Aside from looking ridiculously fit in the new video, we're now kind of jealous of everyone that gets to hang out and eat pizza with the Biebs. Take us with you next time, yeah?