WATCH: Kourtney Kardashian SQUIRMS While Quizzed About Justin Bieber Dating Rumours On Ellen
26 January 2016, 10:10 | Updated: 26 January 2016, 10:17
Ellen Keeps Up with Kourtney Kardashian
06:14
The reality star gets asked the question everyone wants an answer to by chat-show host Ellen DeGeneres.
We love Ellen just a LITTLE bit more for this - not beating around the bush and just outright asking Kourntney Kardashian the question we ALL want an answer to. Is she REALLY dating Justin Bieber?
The reality star stopped by The Ellen Show this week where she was put in the firing line by Ellen on whether they're dating or just friends. And watching Kourtney looking INCREDIBLY uncomfortable with the question is priceless by itself…
"Y'all are just friends, right? Or are you dating him?" Ellen asked, to which Kourtney simply replied: "We're friends.
"Why are you smiling that way? Your'e smiling like maybe it's beyond friends," Ellen pushed, while Kourtney insisted: "I've been smiling this whole time."
After burying her head in her hands, Kourtney tried to keep the attention off her and move the subject on, but that didn't stop Ellen!
"No no, not like that. That was a while different thing. Look, now you're drinking water," Ellen added, before moving on to discuss Kourtney's relationship with husband Scott Disick, who she separated from last year.
"Well, we're not together," Kourtney confirmed. "I feel like every day is dfferent, but we're totally getting along. "Like we have three beautiful kids together, but, you know, he's family. He'll always be."
So there you have it, folks. Kourtney is NOT with Scott right now. And Bieber? Well… judge for yourselves!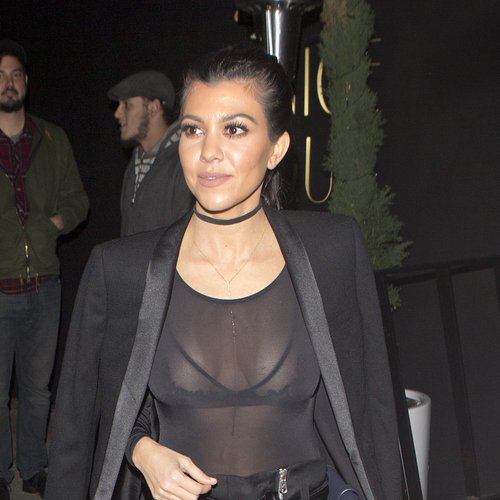 You may also like...