Justin Bieber's 'Purpose' Merch Has A Spelling Error... Which He Didn't Do On 'Purose'!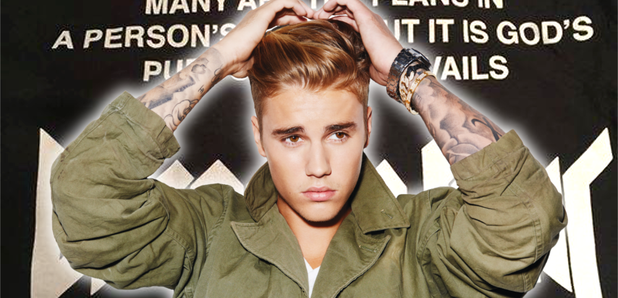 It's set to be one of the biggest tours of 2016 and everything has to be perfect; the dancing; the vocals; the lights; the... Well, let's forget the spelling on the memorabilia, okay?
Justin Bieber is currently performing in hundreds of sold-out shows across the entire planet, for thousands of screaming fans.
This tour is called 'Purpose', where he'll perform hits from his album 'Purpose'. One of those songs is called 'Purpose'. Even we're getting pretty tired of writing it already - it's second-nature to us now.
So maybe Biebs should have hired us when it came to promoting the tour on his tees. You see, this happened...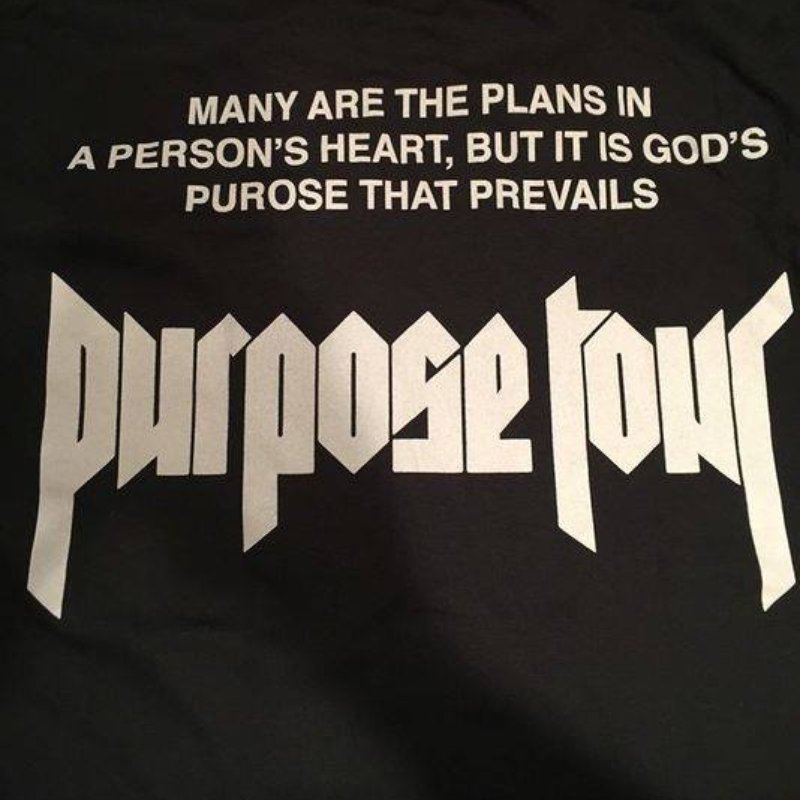 That's right. Apparently, it's "God's purose that prevails". Ahem... Yes, t-shirt designer - it is too late to say sorry.
We're still trying to work it out. Surely it cannot be a typo on one of the most desired pieces of merchandise for the most anticipated tour in the history of music? Maybe it means a pure rose... Is a 'purose' a type of car? What is it?!
Luckily, no-one noticed.
I want one of these shirts #Justinbieber #purose pic.twitter.com/DQAd1SQoXf

— skull and wave emoji (@lyfeislife) March 14, 2016
When Justin Bieber's tour merch has a misspelling #purose pic.twitter.com/nY2u6IMzK5

— EMMELYN◈ (@EmmelynAffeldt) March 11, 2016
Hey @justinbieber there's a typo on your shirts.. #purosetour?? pic.twitter.com/P1hlXl0xt6

— Molls (@M0LLYL0NG) March 10, 2016
And what did JB have to say about it all?
I love my merch

— Justin Bieber (@justinbieber) March 12, 2016
Can we blame him?
You May Also Like...