Justin Bieber "Worries" Fans After Getting Into A Minor Car Accident
24 March 2018, 14:24 | Updated: 24 March 2018, 14:47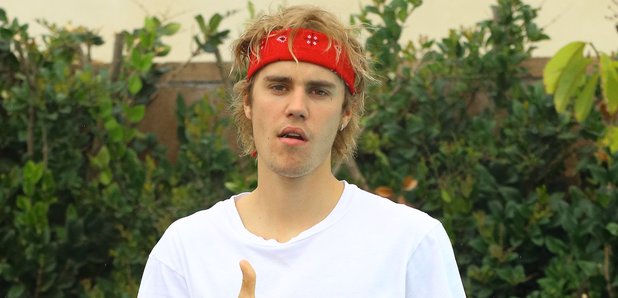 No one was hurt, guys!
Justin Bieber was involved in a minor accident on Friday night after a car crashed into his Mercedes.
Thankfully though, no one was hurt.
According to TMZ's reports, the incident happened just before 9pm on Friday night on Sunset Boulevard, LA. The site reported: "Bieber was on Sunset Boulevard just before 9 PM in West Hollywood when he was rear-ended by a Range Rover.
"Law enforcement sources tell us an OnStar system from one of the vehicles alerted them to the crash." Twitter user Maisey McGinnis witnessed the incident and shared the video online.
just watched Justin Bieber get into a car crash. this is the epitome of living in LA. i love u and hope ur ok @justinbieber pic.twitter.com/AHUIethRw9

— maisey (@maiseymcginnis) March 24, 2018
Although the site claims that the police didn't take a report of the incident, the police apparently did wait and watch as Justin and the driver in the other car swapped details.
Even though Justin's got a rumoured new bae, she was nowhere to be seen at the scene of the incident.
Yes, incase you've missed it, Jelena fans hearts were broken this week when Justin was spotted out and about with a mystery new girl. The girl who has been revealed to be 22-year-old Baskin Champion.
Last week we announced that Justin and Selena Gomez had gone on a temporary "break" but if these girlfriend rumours are anything to go by then things aren't looking too good tbh.
Regardless of whatever's going on in the 'Sorry' singer's love life, his fans are happy that he's okay as one fan tweeted that they're "worried." One person tweeted: "I am so happy that Justin wasn't hurt".
I am so happy that Justin wasn't hurt

— Bernadette Jackson (@Bernade42883354) March 24, 2018
Justin had a mini car accident thank god he's okay though @justinbieber be careful j :(

— ً (@zaynztalk) March 24, 2018
Is it true that you had an accident? If so, is it nothing? beliebers are worried @justinbieber

— Julia (@Julia72694739) March 24, 2018
hope everything is ok with u and the other driver after your minor car accident @justinbieber!! love you!! :)

— Kat (@Biebercome2me) March 24, 2018
Talking of Justin, who knew that him and Craig David were friends? We sure didn't...