Johnny Depp Says His Daughter Is "Moving On" From Justin Bieber Obsession
27 June 2013, 14:28
The Hollywood star speaks about meeting the teen star with his daughter two years ago.
Johnny Depp has confessed that his daughter Lily-Rose is now "moving on" from listening to Justin Bieber.
The Pirates Of The Caribbean star took his then 12 year-old daughter to meet the teen star backstage at a show and told The Late Show With David Letterman about their encounter.
"We brought her to the show and introduced them and it was quite astonishing to see your child in this kind of like frozen [state]," he recalled.
Speaking about her transition, he added: "She thinks that Bieber is obviously talented and stuff, but she's now moving into other arenas of music in her life.
"The sounds are changing now."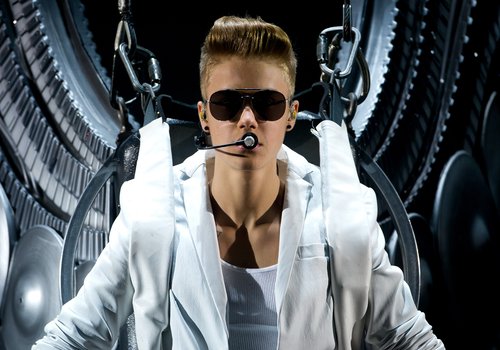 Johnny also said that she has got to the point where she doesn't like to go to cocnerts with him anymore.
"She prefers I didn't go to concerts with her, especially don't take her to concerts," he confessed. "No, [that's] out of the question."
Justin is currently on the road with his 'Believe' world tour and is also planning on releasing new music and a movie later this year.