Justin Bieber Attacked At Nightclub In Canada?
1 September 2013, 07:55
The 'As Long As You Love Me' star was reportedly saved of any injury by a group of bouncers.
Justin Bieber was apparently attacked at a nightclub in Toronto this weekend.
The 'Boyfriend' star was ambushed by an over-eager reveler who was stopped in his tracks by a series of quick acting bouncers.
TMZ reports that eyewitnesses saw the singer leave his VIP area to mingle with the regular patrons of the club.
It was shortly after this that the man rushed towards the star – where the scuffle occurred.
The publication claims the man grabbed hold of Justin's shirt and attempted to tackle him to the ground, but failed.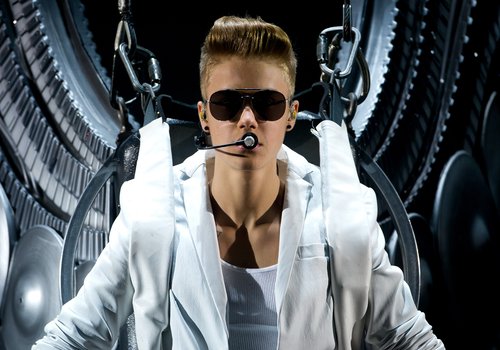 The singer is currently enjoying some time off from the road on his 'Believe' tour and was recently asked about ex-girlfriend Selena Gomez.
He simply responded: "She's great," when asked how the pair's friendship was these days.