Justin Bieber And Selena Gomez Both Go To Drake's Concert – Coincidence?
24 September 2014, 10:53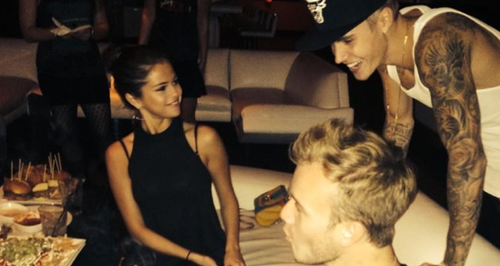 Justin Bieber and Selena Gomez were both at the same Drake concert this week – but were they there together?
They've yet to confirm whether they have rekindled their romance, but Justin Bieber and Selena Gomez have been hanging out at the same place yet again…
Justin and Selena have been spotted together increasingly often in the past few months, and their latest outing seems to have been to the Drake vs Little Wayne tour in Los Angeles on Monday night.
Both Justin and Selena posted Instagram videos from the night, Justin's from backstage and Selena's from the crowd.
Justin's was captioned, "I see u drizzyy great show brotha":
Selena also posted, "it was too good."
It's not yet known if #Jelena went down individually or together, but they have definitely been hanging out a lot lately… Justin may also have some competition in the form of Auston Mahone who also posted from the gig the same night.
It's a hard life being so in demand!
You May Also Like…