WATCH: Justin Bieber Hijacks James Corden's Show Monologue – And It's The Funniest!
11 December 2015, 10:50
Justin Bieber Takes Over the Monologue
04:13
James, you'd better watch your back! Justin totally tried to steal his job in this hilarious opening to the Late Late Show.
Justin Bieber and James Corden are fast developing a right little bromance, to the point that Justin decided to hijack James' Late Late Show this week… and their skit is HILARIOUS.
James normally does a monologue at the start of each show, but this week as the play in music ended, it was Justin that popped out from behind the curtain – much to the screams of delight from the audience.
However, one person was less than pleased that Justin was opening the show – and that was Mr Corden, who came storming out onto the stage in his dressing gown complete with a towel on his head.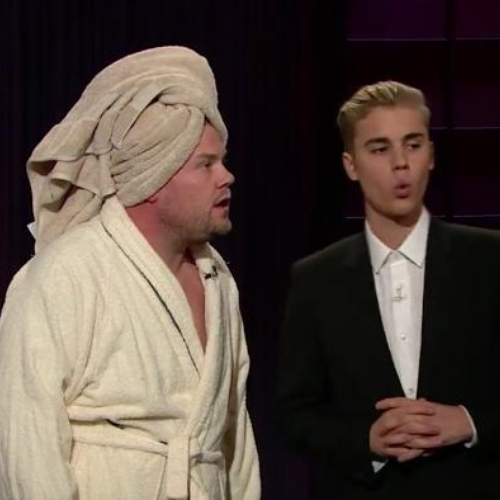 Luckily the pair are pretty much besties in real life, but they managed to pull off their mock row in hilarious fashion – and they're fast becoming our favourite double act after their brilliant Carpool Karaoke sketch from an earlier show. What will they pull out of the bag next?!