Justin Bieber Had The Most Low-Key Halloween Out Of All Of Us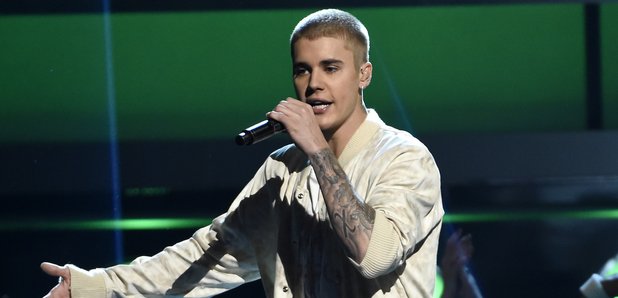 Whilst we were all out partying, THIS is what Bieber was up to.
For a popstar, you'd think that Justin Bieber would treat his body like a temple and not indulge too much.
Turns out, that's not the case.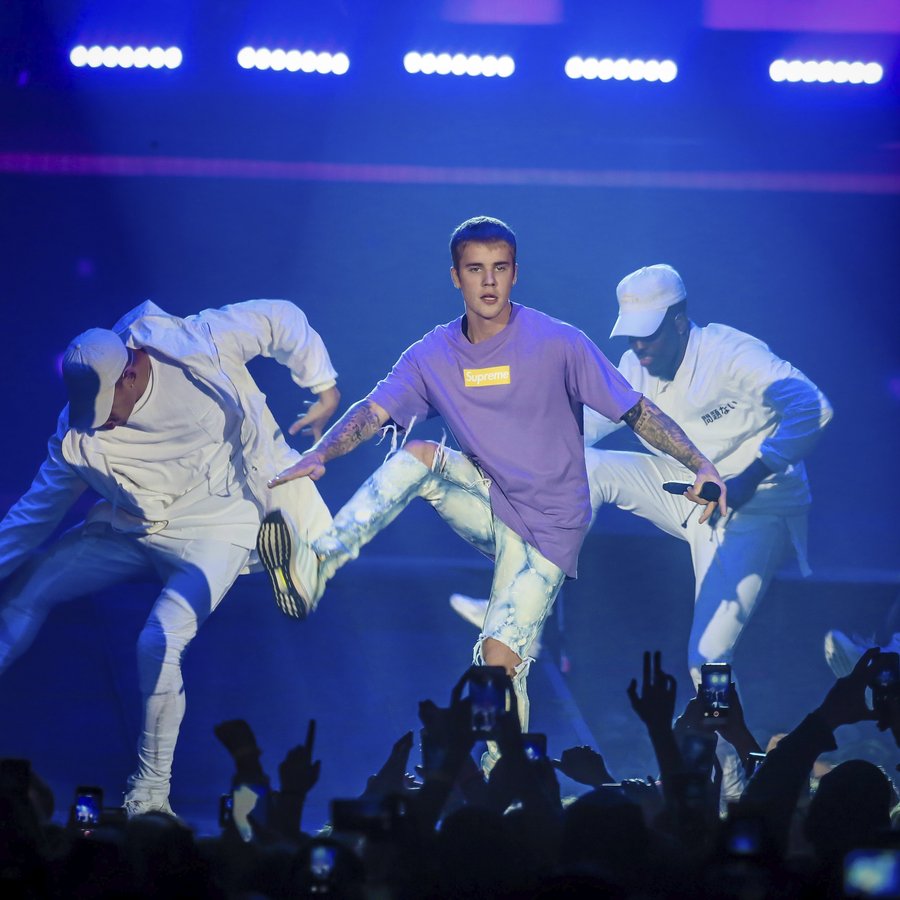 Whilst many other celebrities were out partying and celebrating Halloween in seriously fancy nighttime hotspots, the 'Sorry' singer opted for a more low key affair.
The Canadian singer was spotted stocking up on local delicacy, deep-fried haggis and Irn Bru, whilst in Scotland!
Following his second show at the SSE Hydro Arena, Bieber treated his team to a few drinks in a local pub. A source revealed that "the pubs he went to were mostly filled with older people who had no idea who he was. A few people recognised him and asked him for photos, which he declined, but the majority were oblivious that Justin and his crew were knocking back drinks alongside them".
Can you imagine not knowing who Justin Bieber is?!
It gets better though because at the end of the night, he visited a local fish and chip shop where he reportedly paid £20 for his meal.
Owner of Blue Lagoon fish and chip shop, Simone Varese said that they "are very privileged he chose us to have his Saturday night feast. Justin came in with a cap on and two bouncers with him. He was in good spirits and very excited about trying the local cuisine".
It's good to know that the popstar was in good spirits because his tour has not come without criticism. Fans have accused him of miming, as well as the fact that he has been storming off stage and ranting at fans - it hasn't exactly been a care-free Purpose tour.
I'm crying Justin Bieber got in a mood n stormed off looool pic.twitter.com/zo4qBgpFLI

— lara (@laraelizabeth98) October 23, 2016
However, it seems that his rants are beginning to cut through to fans as in a now deleted Twitter post, Justin wrote, "I just appreciate you guys tonight, listening to me and understanding, and rocking with me. You guys are truly amazing".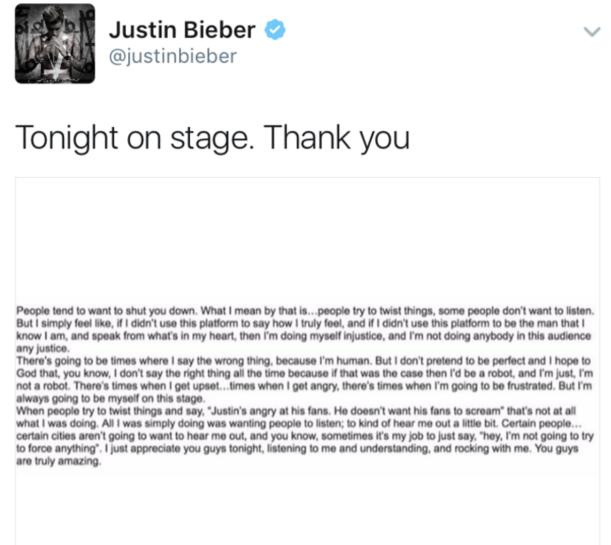 We have a feeling that it was the deep friend food and typical British greasy chips that cheered up him.
You May Also Like...