"She's Someone I Really Love" Justin Bieber Gets Honest About Hailey Baldwin Romance
11 February 2016, 08:41 | Updated: 11 February 2016, 11:35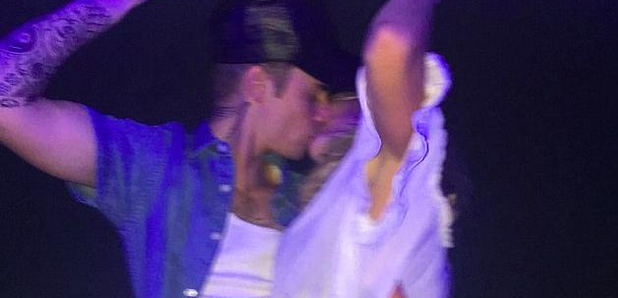 Are they, aren't they?! Justin hints that it could be love between him and Hailey in his latest interview.
The Justin Bieber and Hailey Baldwin love saga has been rumbling on since the tail end of 2014, and the pair seem to have given up trying to convince the world they are "just good friends" by posting a series of loved up photos - including one of them sharing a steamy kiss... her dad isn't convinced it's serious but Justin's just admitted he loves her. Phew!
Justin spoke to GQ magazine about his rumoured romance with Hailey in his latest interview and admitted, "She's someone I really love. We spend a lot of time together." N'aww.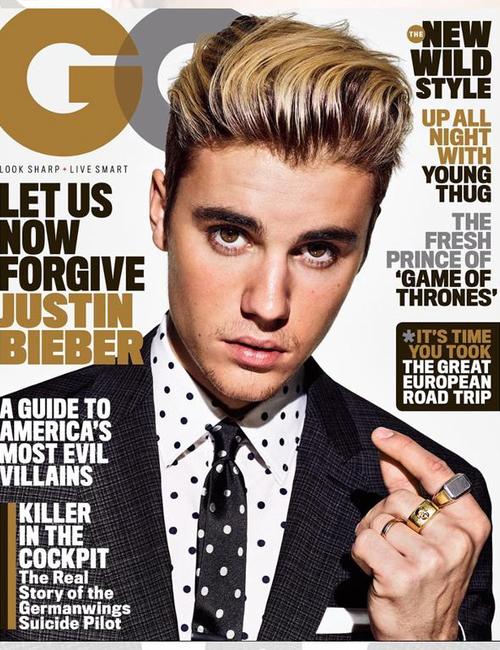 Despite their loved up photo, one person that's not sure it's the real deal is Hailey's dad, Stephen Baldwin, who told TMZ "There's no label on it, cuz. They're just friends." And when he was asked about whether Justin would need to ask his permission before asking Hailey to marry him, Stephen replied, "We're far away from that. Mr Bieber is a wonderful young man, hugely talented, got a whole lot more success ahead."
Justin and Hailey appeared to confirm their relationship at the start of January when Justin posted a photo of the pair of them locking lips without a caption, but he tagged Hailey in the snap... and it comes after a whole heap of photos of the pair looking rather cosy on holiday together in Anguilla and St Barts.
The pair have long been linked to each other; back in September 2015, Justin and Hailey - who have always maintained that they are just good friends - were spotted together leaving 1Oak night club in New York on Tuesday night, despite doing their best not to be snapped together.
The pair had both been partying at the club then bizarrely tried to hide their faces and leave separately… despite getting in the same car to go home together.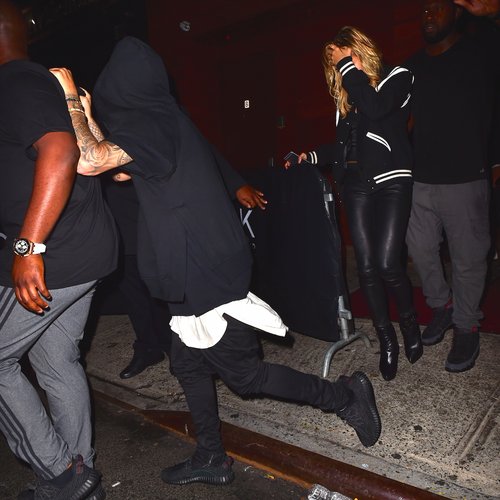 Justin and Hailey were also seen indulging in a bit of late night bowling at the Lucky Strike Bowling Alley in New York back in February, leaving around 1.30am.
JB and his friends left together in one car while Hailey got a taxi home separately after the night out, when Biebs was spotted performing some randomness apparently called a 'FireDrill', getting out of his car, running a full lap around it while stopped at a red light and then jumping back in before the lights changed.
Although the two of them have spent a LOT of time together, both have previously said they are single. Hailey recently said to E! News, "Any male in his place and any girl that's around him - they automatically assume. That's the world we live in. We're just friends. I've known him for a very long time, since I was about 13. I 'm just trying to be there for him and support him as a friend."
"He's just going through a time in his life where he's transitioning in a really positive way and he needs good people around him. And I'm trying to be a good friend and be there for him and support him."
Justin Bieber also took to Instagram in December 2014 to deny that he and Hailey were an item:
Justin posted a snap of the two of them in the back of a car captioned, "People are crazy. I'm super single and this is my good friend u would know otherwise".
Hailey also took to Twitter to say, "hope that clarifies everything for everyone:) rumors are silly!"
hope that clarifies everything for everyone:) rumors are silly!

— Hailey Baldwin (@haileybaldwin) December 15, 2014
The pair have also posted a LOT of cuddled up snaps from various events like Justin's 21st birthday…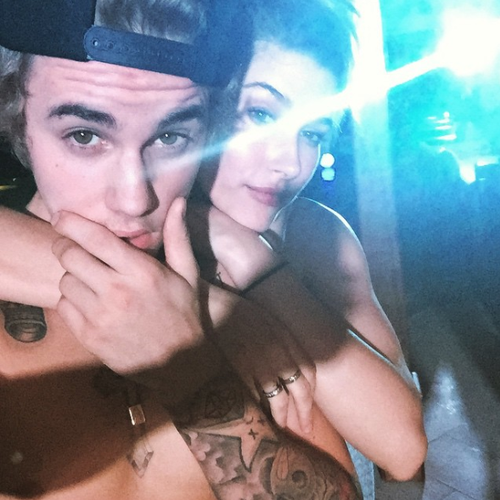 We'll have to keep an eye on how this one develops - they would make a gorgeous couple and they OBVIOUSLY get on well too. We're waiting for the official announcement any day now!