Justin Bieber Unveils Short Film For His Fragrance The Key And Releases New Song - Video
26 November 2013, 10:28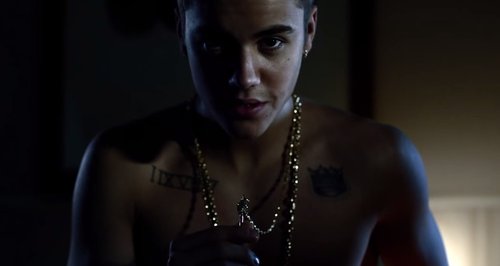 The 'Boyfriend' star has treated fans to another brand new track called 'Roller Coaster' this week.
Justin Bieber has unveiled a new short film to promote his fragnrace The Key, as well as launching the latest song as part of his #MusicMondays campaign.
Watch Justin Bieber's new short film for his fragrance The Key below:
The 'Beauty And A Beat' singer stars alongside a host of models in the promo for The Key, which sees several different women dreaming about him taking them on various adventures around a city.
The Key short film, directed by Peter Glanz, goes on to reveal that the dream sequences are actually Justin's own as he wakes up topless on a bed smiling at the video's conclusion.
Justin has also released a brand new song called 'Roller Coaster' as part of the #MusicMondays campaign that sees him releasing a new track each week.
Listen to Justin Bieber's newly unveiled song 'Roller Coaster' below: