Justin Bieber Moving To Dubai?
16 April 2013, 14:19
The 'Boyfriend' singer is said to be eyeing up properties for his upcoming 'Believe' tour show with a view to keep one.
Justin Bieber is apparently looking at moving to Dubai following his show in the Arab Emirate next month.
The 'As Long As You Love Me' singer has been in the media spotlight for the past few weeks since his 'Believe' world tour' kicked off - with paparazzi altercations, late stage arrivals and controversy over his pet monkey taking centre stage.
The singer will appear in the strict Arab Emirates in May and is looking at purchasing property according to The Sun.
"He was going to stay in a hotel but is now looking at houses with a view to a longer-term stay," a source told the publication. "Justin will have to behave, though."
Many stars from the world of music have come to the defence of the teen including Will.i.am and Liam Gallagher.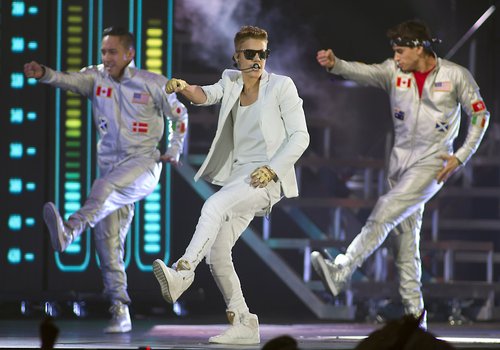 Crooner Michael Bublé has also been supporting the singer and admitted he thinks Justin has hangled fame with "dignity".
It's also rumoured that Justin is releasing a new movie from his new tour for release at Christmas.