Justin Bieber Just Shared A Picture Teasing His Next Project & We Didn't See It Coming
28 February 2017, 10:50 | Updated: 28 February 2017, 11:16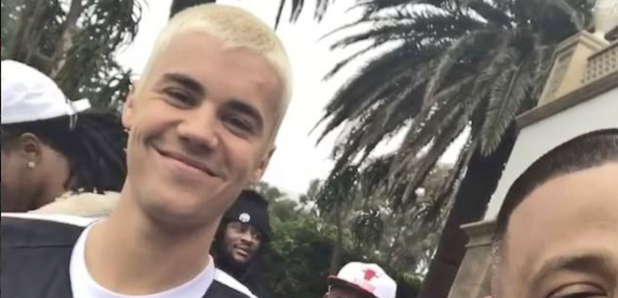 Well if this could hurry up and get here please that'd be great!
When Justin Bieber deleted his Instagram back in 2016, we definitely heard our heart break a little bit.
But then, months later, he decided to return to the social media platform that loves him so much and we rejoiced at all the incredible new pictures he shared with us!
Well he's just shared another picture and it has teased a brand new project that we're very excited for...
Yes Justin hased posed for a pic with rap trio Migos as he's about to feature alongside them on the upcoming tenth album from DJ Khaled. Who saw that coming? Chance The Rapper and Lil Wayne are also lined up to make some noise on the new project and DJ Khaled has been sharing a few snaps himself too...
DJ Khaled even shared a couple of videos featuring Bieber to get fans even more excited for the release...
Justin has worked with Chance The Rapper before on Chance's track 'Juke Jam', taken from his highly acclaimed 2016 album 'Coloring Book', so maybe the two will appear together on a track with DJ Khaled too?
We don't have many details about the project so far, but these pics and vids were certainly enough to get us pretty hyped for it!
You may also like...