Justin Bieber Dismisses Recent Legal Troubles: "Don't Believe Rumours"
15 May 2014, 11:44 | Updated: 15 May 2014, 11:52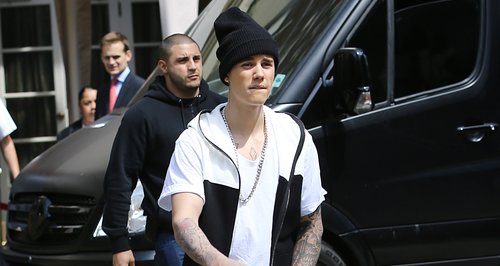 The singer asks fans not to believe recent "rumours" about his recent legal struggles.
Justin Bieber has spoken out against the recent legal claims against him and urges fans not to believe everything they hear.
The singer took to Twitter to urge people not to believe "rumours" after the Los Angeles Police Department revealed they are investigating him for an alleged incident claiming that he tried to steal a mobile phone earlier this week.
"It is hard to defend myself and my privacy every moment of the day," he said. "Then to see rumours. The truth will set u free.

"My mum raised me to be kind to others. I get judged, harassed, and I try to take the high road. Sometimes it isn't easy. But we keep trying."

He added: "I will continue to be the man my mother raised. I love people and I will try to be kind even when things are not fair. Don't believe rumours.

"Thanks for those who stick by me and those that help me grow everyday. I love you. Off to have fun and smile with friends. I'm human. I feel. I hurt. But I got thick skin too. I can handle it. I love you."

Police have already interviewed the victim of the alleged incident but no arrests have been made.
You may also like...