Justin Bieber Doesn't Care What Critics Say: "I'm Happy With The Man I'm Becoming"
21 November 2013, 15:10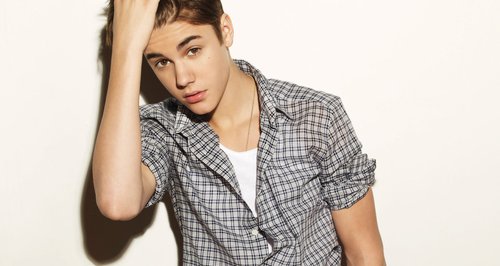 The 'Heartbreaker' singer also reveals he has a weekly catch-up with Will Smith to check in.
Justin Bieber has declared that he is happy with the man he is becoming and don't "give a f**k" what his critics have been saying.
The 'Boyfriend' star, who has faced a string of bad press over the past year, opened up about his views on the situation this week in one of his first official interviews in months.
"I don't give a f**k what they say, I know who I am and what I'm doing in my life," Justin told The Hollywood Reporter. "What I've accomplished and continue to accomplish as a performer, as a writer, as an artist, as a person, as a human being.
"I'm happy with the man I'm becoming," he explained.
The interview also revealed that Justin has a weekly phone call catch-up with Hollywood a-lister Will Smith to make sure he's doing OK.
"[Will's] telling me, 'Justin's got to go through it, you can't stop him from going through it'," Justin's manager Scooter Braun explained in the same interview. "He's a young man who's grown up, and that's what makes him interesting and relatable."
Justin Bieber launches his brand new concert movie Believe in the US on Christmas Day this year (25th December).