Who's Justin Bieber In The Studio With Now? The Biebs Has A LOT Of Stars Up His Sleeve
7 May 2015, 11:50 | Updated: 7 May 2015, 12:15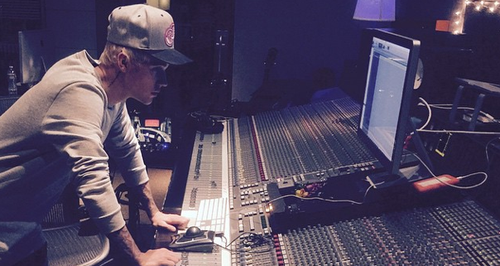 JB's been working hard on his new album – but who has he been in a studio session with now?!
Justin Bieber's long-awaited fourth studio album is well under way – and the 'Confident' star has been teasing fans with some VERY exciting collaborations.
Justin took to Twitter last night to post a very cryptic tweet about another star he has been in the studio with – but who could it be?!
Studio tonight with....

— Justin Bieber (@justinbieber) May 6, 2015
Justin has previously revealed that he had been working with Rick Rubin, Kanye West, Chris Brown, Austin Mahone, Lil Wayne and more on this album, but who was his mystery guest in the studio this week?
Lady Gaga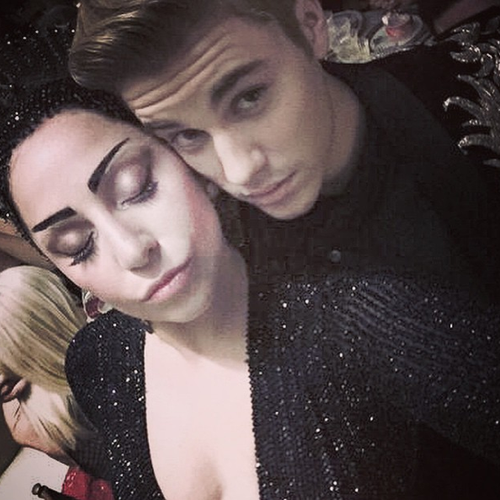 Mother Monster hung out with Biebs backstage at the Met Gala Ball last weekend where she gave him advice on fame – could he have also convinced her to join him in the studio for a little duet? It worked for Tony Bennett…
Usher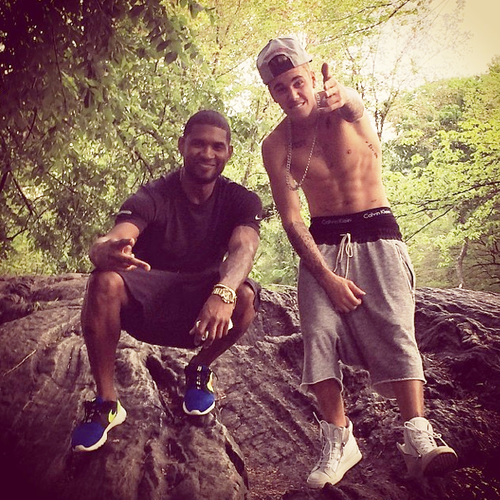 Usher has been in Justin's camp since the beginning – and was instrumental to getting Justin's career started, they have previously collaborated on 'Somebody To Love' – so could Mr Raymond be the mystery person in the studio with JB?
Wiz Khalifa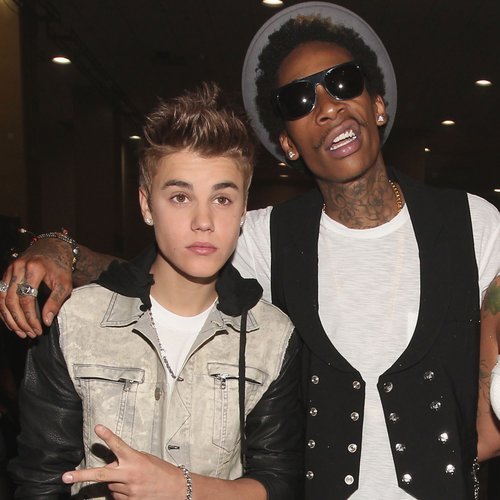 Wiz has previously watched Justin's 2013 tour and tweeted to say "Justin Bieber is a pure star. Im honord [sic]" to which Justin replied, "thanks for coming bro. Much respect". Could they have decided the next step in their mutual love-in should be a collaboration?
Ariana Grande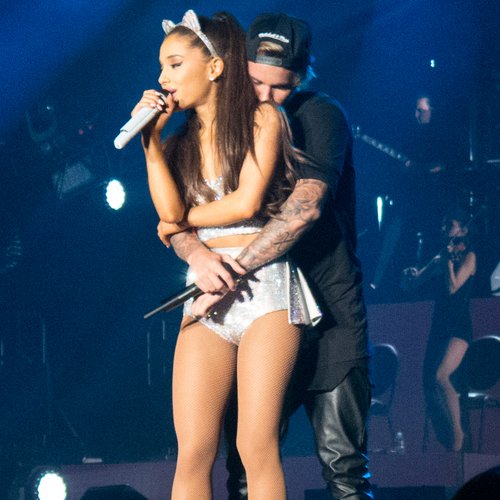 Justin's been popping up as a special guest on Ari's 'Honeymoon' tour, performing duets with her as well as some of his own songs. The pair share the same management so there would be ample opportunity to hook up a cheeky collaboration…
Rixton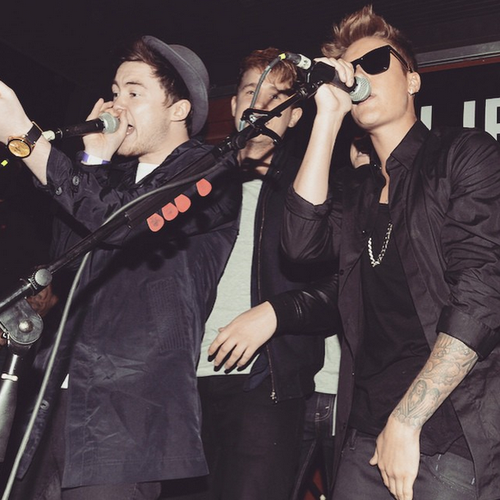 The band are also looked after by Justin's manager Scooter Braun and have said they are good friends with the Biebs. Justin has previously joined them on stage at SXSW festival and the boys have said they would love to work with him but he's just incredibly busy with studio sessions. Could they have finally got their wish?
Carly Rae Jepsen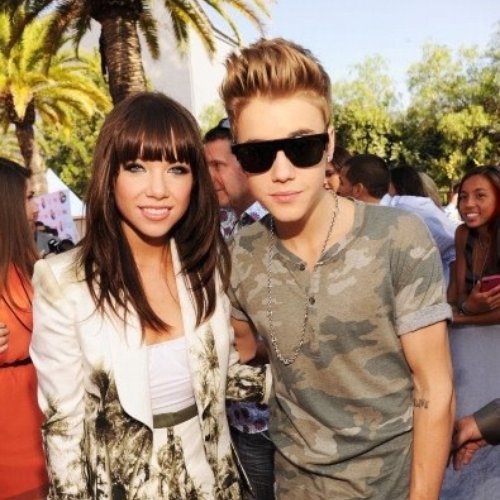 Justin has been a big supporter of Carly Rae since the start of her career and he recently popped up in her video for 'I Really Like You' alongside Tom Hanks – they're close mates so could a duet be in the works?
Madonna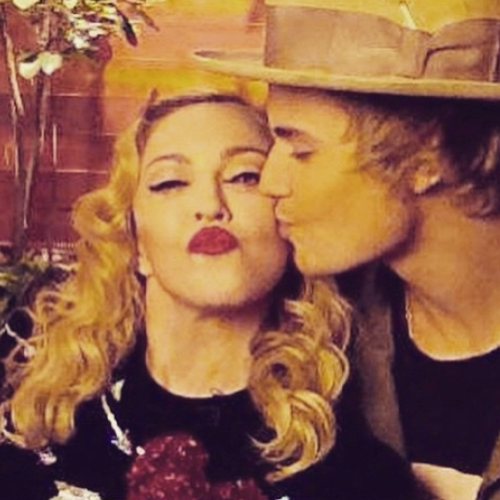 Madonna and Justin shared a VERY steamy game of 'Never Have I Ever' on the Ellen DeGeneres show, she's a pop legend and he's a pop prince… could JB be the next victim of the Madonna snog?!
Ed Sheeran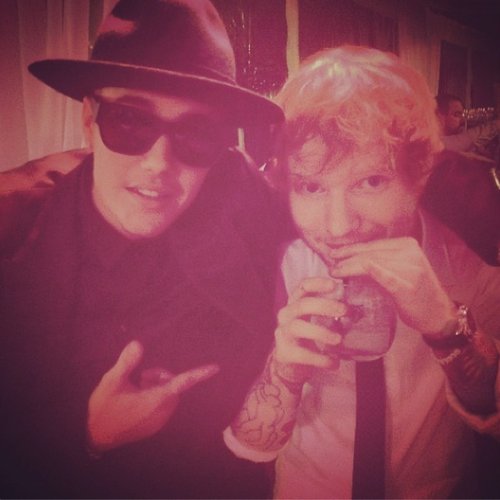 Justin and Ed both performed at Scooter Braun's wedding last year and the 'Sing' star has spoken out in support of Justin in the past. Rumours of a collaboration first came about two years ago when Scooter posted a tweet saying he had Ed in the studio for an acoustic session and Justin also tweeted the hashtag #acoustic. Could it finally be about to happen?
We've got to wait and see who the mystery collaborator is, but one thing is for certain - Justin's new album is looking VERY exciting!