WATCH: Justin Bieber's 'Collab' Dance Is Our New Obsession – Shake Those Shoulders!
7 October 2015, 10:01
Justin Bieber's #CollabDance
01:04
When Justin spotted an interviewer doing an awkward dance during his interview, the Collab Dance was born. And it's HILARIOUS.
Interviewers around the world, beware – if you pull an awkward dance move during an interview with Justin Bieber, he WILL notice and he WILL take the mick and make your awkward moves go viral.
During his press tour in New Zealand, one radio station interviewer asked him about future collaborations while doing an awkward shoulder shuffle. Justin was pretty surprised by the impromptu dance…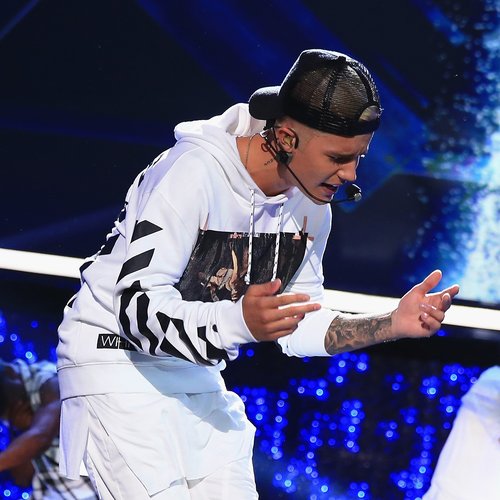 Justin immediately made the move into his own 'Collab Dance' and told the interviewer, "Every time I do a collaboration with someone and I'm in the studio, I'm gonna be like, 'Hey, do you wanna do a collab with me?'" *CUE THE SHOULDER DANCE* "Hey 2 Chainz, I got this crazy song for you. It'd be perfect for a collab." *CUE THE SHOULDER DANCE AGAIN*
Who wants to bet that this dance move will be the one every #Belieber adds in to their repertoire for 2015? We've got the moves down already.