WATCH: Justin Bieber's FULL #CarpoolKaraoke Video Arrives… Plus He Talks #Shrinkage And THAT Naked Pic!
19 November 2015, 10:14 | Updated: 19 November 2015, 10:43
Justin Bieber Carpool Karaoke - Vol. 2
12:18
See what happened when James Corden picked up a rather unique new outfit for Biebs.
Fair warning... watching what happens when James Corden dresses Justin Bieber up in an *ahem* unusual new fashion style CANNOT be unseen, but it is ridiculously funny!
The pair teamed up for another bout of Carpool Karaoke this week and the FULL version of the video has just arrived - showcasing this new bromance singing hits, waxing lyrical on life... and showing off their catwalk skills in a budget clothing store!
The FUNNIEST part of the video comes when James and Biebs stop off at the store and pick out clothes for each other, resulting in Justin's most unique fashion look to date, we think you'll agree!
Plus the pair sing everything from 'Never Say Never' and 'Sorry to Alanis Morissette's 'Ironic' - and even having chat about THAT picture of full-on naked Bieber from earlier this year. #Shrinkage
We've now decided that James Corden needs to feature on a Justin Bieber track like, IMMEDIATELY! And so will you after you witness their latest round of Carpool Karaoke.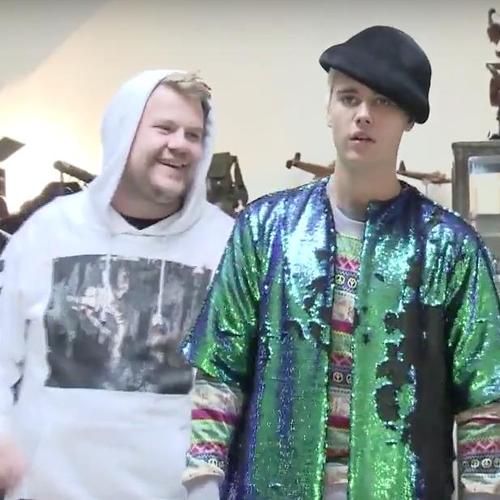 We're getting all KINDS of feels watching Justin show off his sexy moves...
And we'll probably never forget the time James taught him how to do the 'big fish, little fix, cardboard box' dance. PRICELESS!
WATCH: Justin Bieber Drums For James Corden's Show Like It's No Biggie!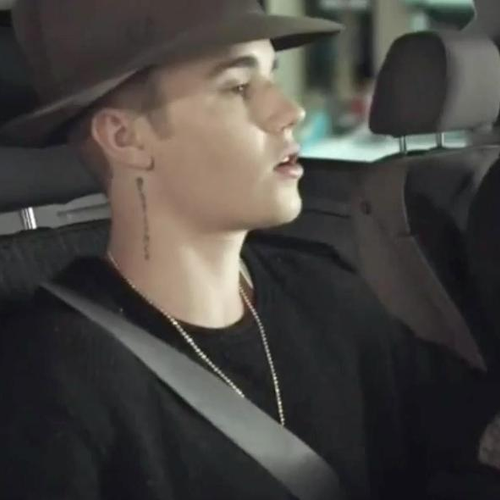 Plus you can check out the pair's original Carpool Karaoke video from The Late Late Show, which features the pair teaming up for songs ranging from 'Baby' to Boyz II Men in the video below:
The boys argue about whether fondue is REALLY a good food for a date night, challenge each other to complete a rubix cube… and even swap clothes!
You may also like...
WATCH: Rixton Sing Justin Bieber In Capital's #Instaoke
Is Justin Bieber Instagram's BIGGEST Hottie?