11 Times The Internet LOST IT Over Justin Bieber's RIDICULOUSLY Hot New Calvin Klein Ad
7 January 2015, 10:33 | Updated: 8 January 2015, 11:22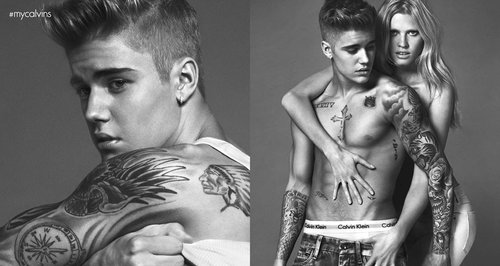 Justin Bieber's new Calvin Klein campaign was only unveiled last night but the GIFs are already coming in thick and fast… #FIT.
It was the moment that a million #Beliebers have waited their whole lives for … Justin Bieber's new ad campaign for Calvin Klein dropped last night and the internet went into meltdown!
This Just in. @justinbieber + @LaraStone for S15 Calvin Klein Jeans: http://t.co/RQ68bPTWJb #mycalvins https://t.co/NWsPxWamAW

— Calvin Klein (@CalvinKlein) January 7, 2015
Justin's new shots see him wearing little more than his Calvin Klein underwear with model Lara Stone – who also happens to be David Walliams' wife - wrapped around him.
Believe it. @justinbieber + @LaraStone for Calvin Klein. #mycalvins #JustinWereReady pic.twitter.com/sByVx2EggG

— Calvin Klein (@CalvinKlein) January 6, 2015
Justin tweeted the images, and got the news trending worldwide – the Beliebers are not a force to be messed with! The Calvin Klein twitter account also posted the video advert showcasing Justin's insane drumming skills.
Of course, once you guys had got over the initial shock and awe of just how SMOKING hot JB looks in the new shots, the GIFs and memes came flooding in – any excuse to look at those photos is fine by us.
Here are some of our favourite fan GIFs and reactions:
#bulge
He's not wearing much but it's still too many clothes for some fans…
"Justin is officially a Calvin Klein model" Beliebers be like #HollywoodMusicAwards Justin Bieber #JustinWereReady pic.twitter.com/HG0E4kn2eo

— Justin Bieber (@TheJustinStyle) January 6, 2015
Oh GAHHHHDDDD. Those ARMS.
You guys could. NOT. Cope.
That Calvin Klein shoot got me like pic.twitter.com/M0KFLTwSWf

— HE FOLLOWED ME (@catch_bieber) January 6, 2015
Hands up who wishes they were Lara Stone right now?
Yep. We were NOT ready.
LITERALLY ME #JustinWereReady #JustinWereNOTReady @justinbieber pic.twitter.com/VloX4mKsDJ

— ☪ (@glitterylust) January 6, 2015
Move over Ashton Irwin, we have a new drummer obsession
NOTHING is going to stop true Beliebers getting to those photos…
When you are dead but justin did a calvin klein photoshoot pic.twitter.com/PdZZZUXI8x

— ama (@versacebieber) January 6, 2015
UGH. Those abs are making us feel some kind of way…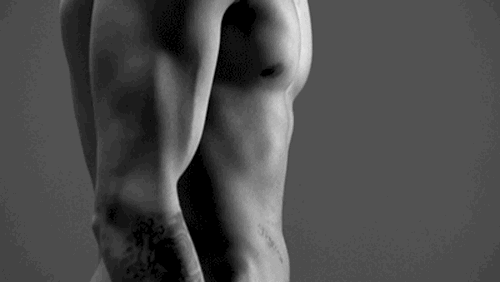 Best Calvin Klein campaign ever? We like to think so.
You May Also Like: