EXCLUSIVE: Justin Bieber NAILS His British Accent Backstage At The #CapitalJBB
6 December 2015, 21:19 | Updated: 6 December 2015, 21:40
When you're closing the BIGGEST ball in the hub of London, there's one thing you have to master if you're a megastar. That's why Justin Bieber impersonated a Brit like a PRO!
Justin Bieber popped by to have a chat with Roman Kemp JUST before his set at the #CapitalJBB, and - as expected - the duo got up to their usual antics.
Roman asked the 'Sorry' singer to show off his finest English accent... And he did better than expected. Sure, Roman confused him with "boat races" and stuff, but do any of us actually understand Cockney Rhyming Slang?!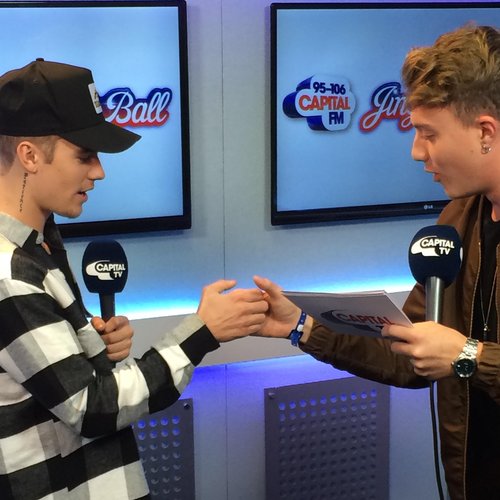 But - being the pro that he is - Justin powered through the interview even if he was facing off against a TRUE Brit, and the pair even ended the chat with a thumb-war... As you do.
Plus, all the mention of barnets meant... WE GOT TO SEE HIS NEW HAIR DO!!!
You May Also Like...