WATCH: Justin Bieber Breaking Down During His Encore Proves Just How Much He Loves Performing
10 May 2016, 12:31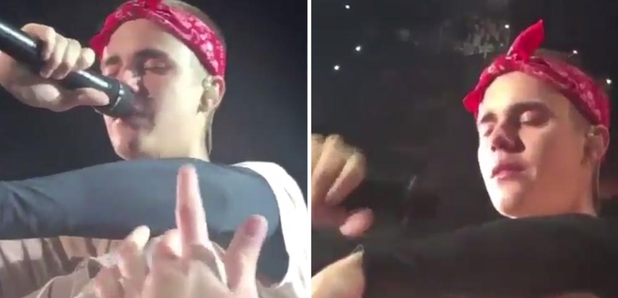 Biebs is currently travelling across America on his 'Purpose' tour and things got a bit too much for him in Philadelphia.
The show's encore features Justin coming out on to the cat walk to sing the final song of the night, 'Purpose.' Having explained in countless interviews it's a song that really explains the whole idea behind of the album; how Justin has quite literally found his purpose in life now.
Justin cried so much on stage last night & couldn't even finish the song because he got so much love from Beliebers pic.twitter.com/cl7y7HkcTi

— Justin Bieber Crew (@TheirKidrauhl) May 8, 2016
After seeing the video of Biebs crying, it all got a bit too much for some.
omg when Justin left the stage while he was crying I wanted to leave the venue and jump in front of a truck

— lexi (@justinslexi) May 8, 2016
And simply because he'd started, it set EVERYONE off!
justin just left the stage crying and now I'm crying

— kirsten (@kirstmariee) May 8, 2016
Others thought it wasn't because he was upset, more just super proud.
Justin cried on stage and I don't think he did it because he was sad, he did it because he feels proud of himself, of where he is right now

— ️ (@quotedbieber) May 8, 2016
Either way, hope y'alright Justin - keep doing what you do best!