Justin Bieber Launches New Believe Movie In US Alongside His Family
19 December 2013, 11:24 | Updated: 19 December 2013, 11:28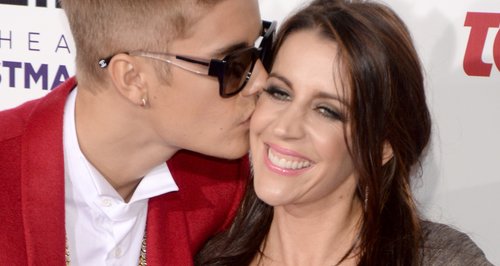 It has also been denied that Justin has any plans of retiring from music anytime soon.
Justin Bieber launched his brand new movie Believe at a premiere in Hollywood last night (18th December), while a representative for the star has played down his recent claims of plans to retire.
The 'Boyfriend' star walked the purple carpet in a bright red suit and white shirt alongside his mum Pattie Mallette on Thursday, planting a big kiss on her cheek in front of the photographers to celibate the release of his follow-up to 2011's Never Say Never.
Justin's brand new film Believe sees him reunited with director Jon M. Chu to continue his story through a new cinematic outing, which is set to launch in US cinemas from Christmas Day.
The Canadian pop star caused controversy this week when he jokingly suggested in an interview that he plans to retire after the release of his next album, a claim which has now been denied.
"Justin's going through a phase, no one's worried," a source close to Justin told MailOnline this week. "He's not retiring.
"Listen, he just raised $1.2 million in the Philippines this week, his movie's premiering tonight, he has a new album, he's not going anywhere, everything's fine."
Justin Bieber returns with new album 'Journals' on 23rd December.