Justin Bieber Unveils Official Movie Trailer For New Film Believe - Video
18 November 2013, 10:21 | Updated: 21 November 2013, 09:56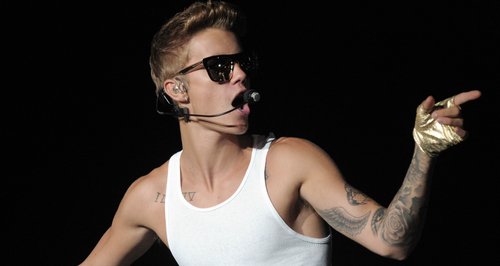 The 'Heartbreaker' singer charts the highs and lows of the past year in a new trailer for his movie.
Justin Bieber has unveiled a brand new official trailer for his upcoming concert movie 'Believe'.
Watch Justin Bieber in the new 'Believe' movie trailer below:
The 'Beauty And A Beat' star has been teasing fans about the upcoming film release over the past few weeks, and fans can now get a taste of what's in store in the newly premiered trailer.
Justin is seen joking about his attempts at growing a moustache and arguing with his mum about his low-slung trousers in some of the lighter moments from the 'Believe' trailer.
The 'Heartbreaker' star's new trailer also features more serious moments as the Canadian star opens up about people wanting to "see you fall", during some of his more difficult times over the past year.
Believe will follow Justin's journey over the past year or so while travelling on his world tour and releasing his album 'Believe'.
Justin Bieber's new movie Believe is set to launch in the US on Christmas Day 2013 (25th December).