Justin Bieber Defended As A "Good Kid" By Believe Director Jon Chu
19 November 2013, 12:04 | Updated: 21 November 2013, 09:55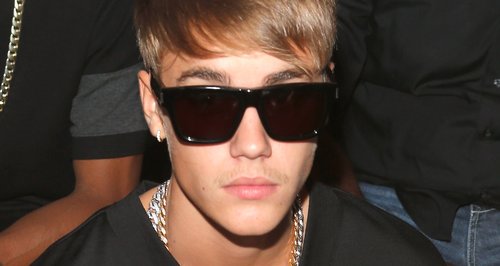 The concert film director says he understands the Canadian star more after working on the movie together.
Justin Bieber has been hailed as a "good kid" who "isn't perfect" by the director of his new concert movie Believe.
The 'Boyfriend' singer, who has faced several media controversies over the past year, has been defended by director Jon Chu who says getting to experience the craziness first-hand alongside the Canadian star was an eye-opener for him.
"I got both sides, I got the side when i wasn't around him to read these stories and be like, 'that doesn't sound like him'," Jon explained to MTV News. "And I got the side of when I actually was with him and seeing these reports come out.
"A lot of them just not true and it mostly made me feel like, made me question how we get our news and how we get our media," he explained. "When he makes a mistake, he realised it.
"And he corrects himself and he is open to people telling him,' You made a mistake'," the director continued. "It's crazy how fast we get our information now and how inaccurate it can be sometimes. So we get to explore a little bit of that [on 'Believe'].
"Not saying he's a perfect kid, but he's a good kid, this is why I would do this movie," Jon added.
This week saw a brand new trailer for Believe unveiled to the public, while Justin has just released a brand new team-up with R Kelly called 'PYD'.
Justin Bieber's new film Believe drops in cinemas in the US on Christmas Day 2013.