WATCH: Justin Bieber & Ariana Grande Lip Syncing 'I Really Like You' Is Giving Us LIFE
15 April 2015, 10:26
The two pop megastars enlisted some more of their showbiz pals for their HILARIOUS take on the Carly Rae Jepsen pop hit.
We're a little bit obsessed with Carly Rae Jepsen's ridiculously catchy new song 'I Really Like You', but we love it even more now that we've seen Justin Bieber and Ariana Grande's lip-sync cover.
Justin posted the hilarious cover on his Youtube channel where the pair had enlisted the help of several other of their pop pals including Jake Roche from Rixton and Kendall Jenner.
Also appearing in the video are Justin's dad, Jeremy Bieber, Ariana's brother, NSync's Lance Bass, Alfredo Flores and Moschino designer Jeremy Scott amongst many more.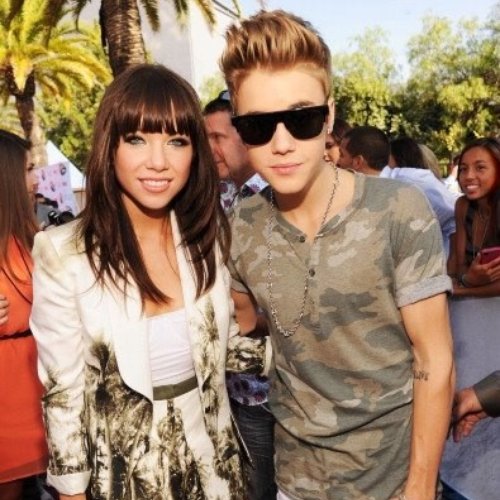 Justin's always been a big supporter of Carly's career and is frequently found tweeting about her new releases, so it's no surprise he chose this track to lip sync to – and we are DYING at his dance moves.
As well as breaking the news to Kendall that he's pregnant, dancing around topless and making odd faces, Justin's video appears to have been partly filmed at his house and backstage on Ariana's Honeymoon Tour.
Justin, who helped Carly rise to fame by tweeting her first song 'Call Me Maybe' to his millions of followers after he heard it on Canadian radio back in 2011, also appears in the original video for the song alongside Tom Hanks.