EXCLUSIVE: Heard The One About Justin Bieber's B-Day Party, DNCE, The 'Macarena' And A Piñata?
8 March 2016, 11:49
P. Diddy gives Justin Bieber Bad Boy letterman jacket as birthday present in LA - February 27, 2016
03:03
DNCE give us a HILARIOUS story from Justin's incredible 22nd birthday party last month.
We ALL saw the pictures of Justin Bieber's EPIC 22nd birthday celebrations last week so when DNCE sat down with us and told us it was PRETTY much one of the greatest nights of their lives, well, we were totally jealous…
The 'Cake By The Ocean' four-piece chatted exclusively to us on their UK arrival this week, with Joe Jonas and the band revealing a HILARIOUS anecdote involving Biebs, a piñata and the 'Macarena'. Again, SO JEALOUS!
"That was weird! It was in this weird, like, Athens looking mansion," DNCE revealed EXCLUSIVELY to Capital. "Just a snapshot of the night - there was one moment where he was beating up a piñata.
And then we ended up doing the 'Macarena' with him and Jason Derulo," they added. "One of the greatest nights of my life! How every great nights just finish us off, you know!"
According to TMZ, Justin filled a Bel Air mansion with all of his closest mates – and a few celeb faces too. As well as his rumoured girlfriend Hailey Baldwin, his rumoured love interest Kourtney Kardshian and mate Lil Za were there as well as Diddy, who presented Justin with a Bad Boys jacket.
Thanks to Diddy's present, JB whipped his top off and put it on – and we definitely weren't complaining about the flash of flesh!
Kylie Jenner, The Game and Ashley Benson were also at the party, which is said to have taken place in the home of millionaire James Goldstein on Saturday night.
Although his guests were reportedly asked not to take photos at the party, Justin even had his own hashtag for the party - #JB22 – and plenty of his mates made the most of letting their followers know they had been partying with the Biebs.
We guess our invite got lost in the post… right?!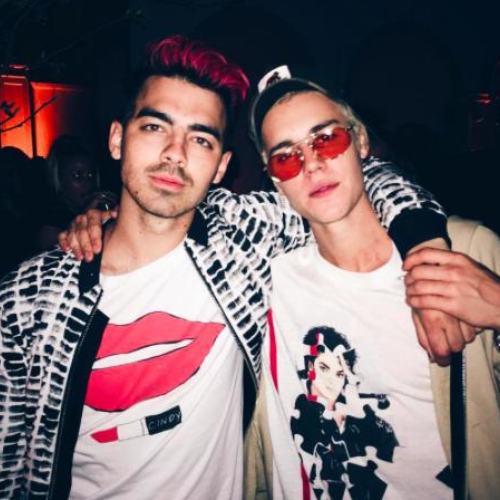 Justin Bieber's INCREDIBLE Body Transformation: 18 Pics That Prove Just HOW Much He's Changed