WATCH: Jason Derulo Stripped Off In An Attempt To Flirt His Way Into A Mega Fan's Heart!
1 June 2017, 08:29 | Updated: 1 June 2017, 08:31
His 'Three Question Rule' will win you over.
#CapitalBreakfastWithRomanKemp has done it's fair share of Capital Firsts now; Charlie Puth's serenaded a fan over her breakfast, James Arthur rocked out to the alphabet with one of his supporters, and then... There's this.
Chelcie contacted Roman Kemp at least 7,394 times saying that she was madly in love with Jason Derulo. She even went as far as making a PowerPoint presentation, so we knew what we had to do.
> WATCH: Roman Kemp Drags Rita Ora And A Psychic In A Room Just To See If He'll End Up With Her. Shameful.
"I've always had a crush on Jason Derulo, and would love to know what his chat-up lines are... And maybe see if he could use a few of them on me?" said Chelcie. Well, this is Roman Kemp's Capital Firsts - this is where the magic happens.
We got the 'Swalla' singer in, and the 27-year-old star instantly fell in love, complimenting her smile and her dimples. You'd have thought that would have been enough after Chelcie nearly swooned at the thought of it, but Derulo took it to new levels.
After finding out that Chelcie worked in a retailer, Roman asked her what she'd dress Derulo in. Answering with a tight white top, Jason took it upon himself to rip off his jacket, and reveal his muscles in all their glory.
We're both pleased that we could make your Capital First dream come true, Chelcie, and pleased that you contacted us, just so we could see Jason Derulo glisten.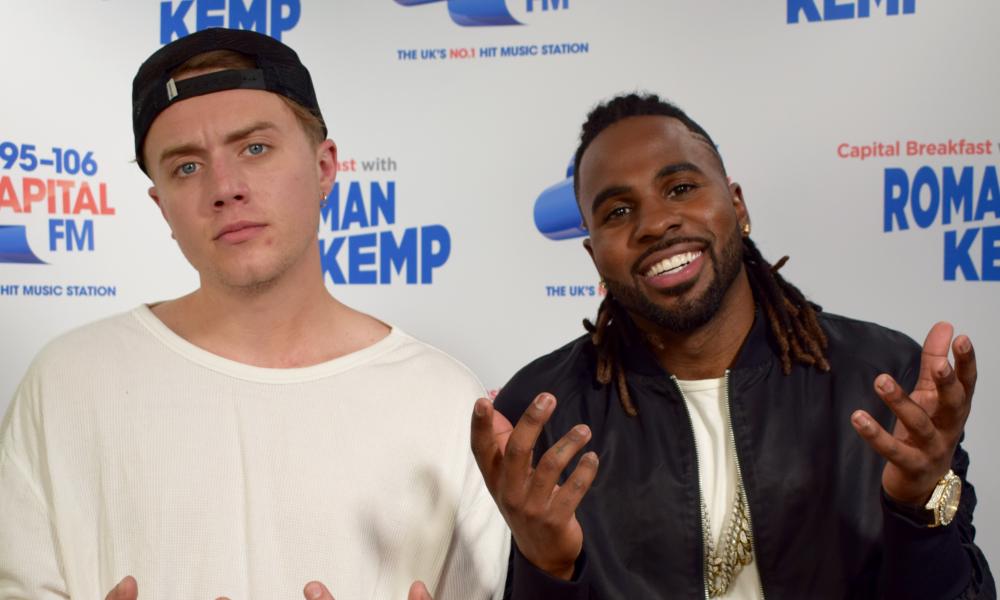 > Download Our App, And Listen Out For All Of Those Magical Capital First Dreams To Come True...
We don't know how we're going to top this one, but we're sure you can do it. Is it your dream to have Olly Murs give you a foot massage over a Chinese takeaway? Would you love to play Scrabble with Little Mix on a train to Liverpool? Whatever it is, we're going to try and make it happen.
Tweet us using #CapitalBreakfastWithRomanKemp, and we'll work our magic.
Remember that one time when Jason Derulo joined Little Mix on stage for Secret Love Song? You're welcome...