Fifth Harmony Sample Mariah Carey On 'Like Mariah' On Their Debut Album, 'Reflection'
20 January 2015, 11:17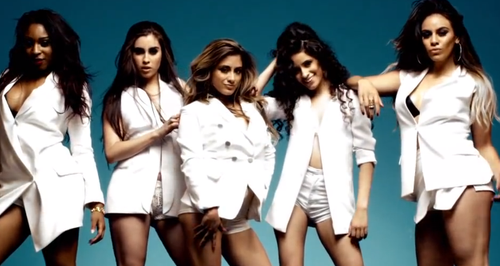 The new hot girl band from the USA have finally unveiled the track listing for their debut album - including a track sampling Mariah Carey's vocals!
Simon Cowell's latest girl band project, Fifth Harmony, have been taking the world by storm with their debut single 'BO$$' and their eagerly awaited debut album 'Reflection' - which also features a track called 'Like Mariah', sampling Mariah Carey's track 'Always Be My Baby'.
Mariah's original version was released in 1996 and was Mariah's 11th number one single in the USA.
5H's also revealed the track listing for their first album, featuring 11 tracks on the standard album and 14 on the deluxe version, released through Syco.
Band member Dinah Jane Hansen told DigitalSpy recently, "There will be loads of different concepts throughout. We're all about girl power and everything, but we cry sometimes and we're softies, so we can't always be like, 'Woo, girl power. We're going to come dominate the boys, blah blah blah'."
"That's not always the case, which is why us girls have each other to lean on and give each other advice. That's what we try to show throughout the album."
'Reflection' will be released on 3rd February.
The tracklist for 'Reflection' is:
'Top Down'
'BO$$'
'Sledgehammer'
'Worth It'
'This Is How We Roll'
'Everlasting Love'
'Like Mariah'
'Them Girls Be Like'
'Reflection'
'Sugar Mama'
'We Know'
'Going Nowhere' (Deluxe Edition)
'Body Rock' (Deluxe Edition)
'Brave, Honest, Beautiful' (Deluxe Edition)
You May Also Like: