Psst! Fifth Harmony Have Worked With A Female Star On #AlbumTwo... And We Know Who it Is!
13 November 2015, 14:22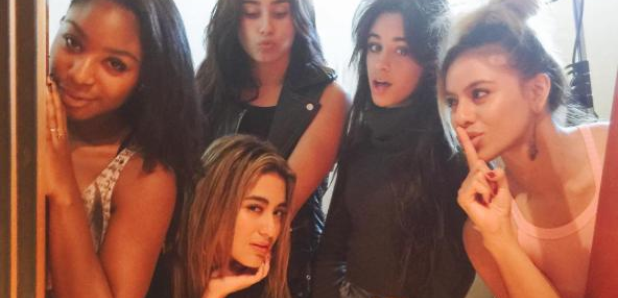 Just WAIT until you hear the title of the top secret new track...
OK officially VERY excited for Fifth Harmony's new album now we know that a certain Meghan Trainor has been helping the girls out!
Yes, the ladies have confirmed that after Meghan co-write their MASSIVE number 'Sledgehammer' they couldn't resist getting her back for #AlbumTwo to work on another track.
Not only that but the girls have already revealed the name of the track - 'Tinderella' - which basically means we're in love with it already!
"I'm not going to say too much about it, but it's really cool, it has really great production," 5H's Ally told MTV News. "The lyrics are very clever which is what I'll say. She's so much fun and she was in the studio when we record it which was awesome, she's amazing."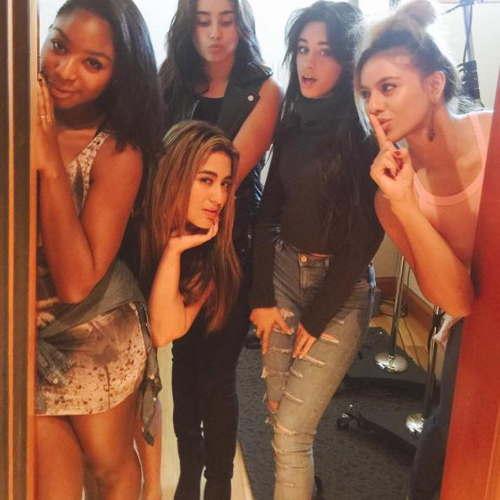 The girls have also teased several big-name producers who've been working with them on the record, the follow-up to their debut record 'Reflection'.
"It's going really well, we're working with Stargate again who did 'Worth it' and some of Max Martin's team, as well as a bunch of different producers," Ally explained. "We kind of have the whole reggae, pop, urban, R&B type of feel in the album and we're getting to experiment a lot and we have a lot of input in what we are doing this time around.
"We are going to keep the whole girl power theme going on, we're talking about love and heartbreak."
Picture: Getty
The girls dropped 'Reflection' back in January as their debut studio album, which spawned a string of hits including 'Sledgehammer', 'Boss' and, of course… the chart-smashing 'Worth It'.
So watch this space for more from the 5H girls and their new album. EEEEK.
You may also like...
WATCH: Fifth Harmony's Latest Music Video