WATCH: Ed Sheeran's Live Performance Of 'Galway Girl' At #CapitalUpClose Will Give You Goosebumps On Goosebumps
21 June 2017, 19:35
If you don't squeal at the first strum of his guitar, you're just wrong.
Just over one thousand of you lucky, lucky fans managed to get into Camden's KOKO for Capital Up Close with Coca-Cola. Just over one thousand of you got to stand a matter of feet away from Ed Sheeran as he played some of his latest and greatest tunes.
WHAT. A. NIGHT.
> WATCH: Ed Sheeran Let Slip What He Was Doing 3 Hours Before #CapitalUpClose And It's Just Pure Classic Ed
The GRAMMY winner hosted his very own intimate gig at London's iconic venue for a select few of you, exclusively for Capital, where Ed sang the likes of 'The A Team', 'Galway Girl' and 'You Need Me, I Don't Need You'.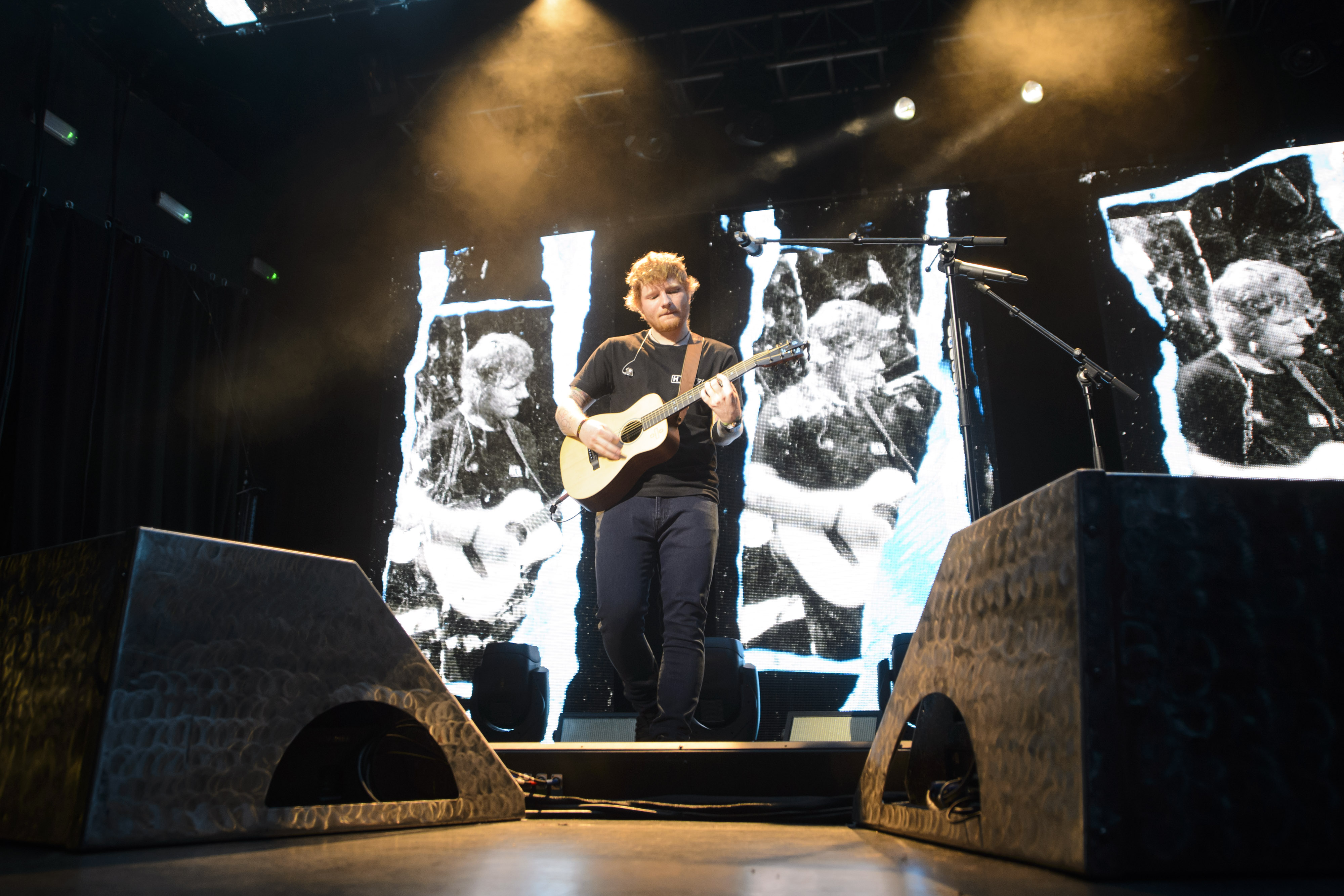 (Pic: Matt Crossick)
But even if you weren't one of the thousand-or-so Sheerios to be down at KOKO, don't worry - you can watch Ed's incredible rendition of 'Shape Of You' right here.
With nothing but his guitar and a microphone, Ed performed his Vodafone Big Top 40 number one, 'Shape Of You' during #CapitalUpClose, but he wasn't the only one singing it. Oh no. Everyone - from the fans at the front, to Roman Kemp backstage - were belting out the lyrics too.
But he didn't just perform hits from his latest album, '÷'. Oh no. He also went old school, singing tunes from his older album, 'x', including 'Sing'. If that doesn't get you right in the feels, nothing will.
Talking of feels, it got totes emosh when he pulled 'Castle On The Hill' out of the bag. The audience went absolutely nuts for it.
> Download Our App Now, To Catch Up On All Of The #CapitalUpClose Gossip You Need To Know!
And there's honestly just no words for how EPIC 'Galway Girl' sounded. It was like one big barn dance. Except a really cool barn dance, obvs.
Not bad for a Tuesday night really is it? Just being one of the few people in the entire world to have been feet away from Ed Sheeran as he sings his greatest hits for you. Standard.
And if you still can't get enough of Ed's live performances, wait until you see the collaboration he did with Stormzy, for us!