Ed Sheeran's Revealed Why Forrest Gump Made Him Cry On A Plane & Now We're Kinda Sad Too
9 August 2017, 11:48 | Updated: 4 December 2018, 10:34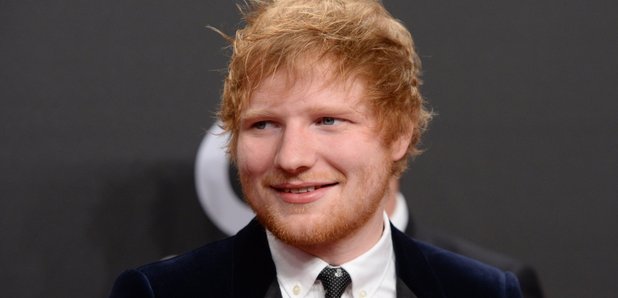 Could this guy be any more adorable?
Whilst Ed's released a few songs over the years which have undoubtedly brought a tear or two to many people's eyes, it turns out that it's not his own music which makes him weep, but the acting brilliance of Tom Hanks.
Specifically it's Tom Hank's iconic film Forrest Gump and there's a very good reason why Ed balled his eyes out whilst watching it recently.
> This Girl's Hysterical Meltdown When She Finds Out She's Seeing Ed Sheeran Is So OTT & We Love It
In a recent interview, Ed explained, "I cried watching Forrest Gump on a plane, it was at the end when Jenny dies."
"When you're jet-lagged and at 10,000ft, you haven't slept and you're a little bit emotional anyway because you're going away for a long time and it just set me off."
But there was a good reason for those tears as it turns out Ed was feeling emotional as he was missing his girlfriend Cherry Seaborn, having been on tour around the world recently. Aww how cute is that?!
However after missing Cherry so much this time around, Ed has made sure he's planned time for the pair to hang out into his upcoming tour.
"Next year with the stadium tour, I've got four days off a week. So I have actually got quite a lot of downtime next year," he revealed.
"And I'm going home every night after the stadium, so I'll be home every day. We do a lot of date nights, and date days."
OMG we need to find someone who loves us like that!
Talk about absolute #CoupleGoals.

Whilst you're here, check out the deets Camilla Cabello shared with us about her upcoming Ed Sheeran collab...
Jump into the Capital app now for more Ed Sheeran goodness and loads of other amazing hit music goodness!