A Newly-Wed Couple Danced Ed Sheeran's 'Thinking Out Loud' Routine & NAILED It
14 July 2016, 11:14 | Updated: 14 July 2016, 13:23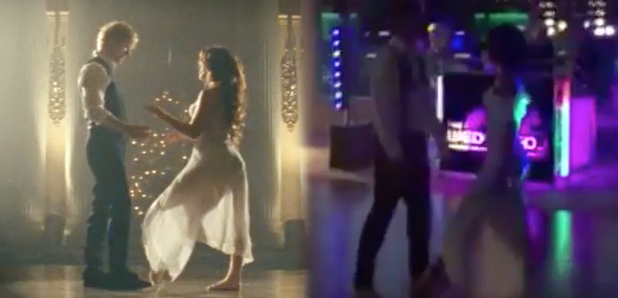 Everybody, it is official. Fairytale weddings DO actually happen and we have the undeniable proof.
Ed Sheeran's 'Thinking Out Loud' dance has become one of the most iconic routines in the history of music videos, so it doesn't surprise us that a couple has FINALLY learnt the whole thing by heart for their wedding day!
Mary and Conor Fegan from West Belfast spent weeks learning the dance from the No.1 single and well, just watch the video and see the result (it is pretty special).
Speaking to Belfast Live, Mary explained, 'We talked about it and then just with so much happening in the run up to the wedding we brushed it under the carpet.'
image
However the happy couple changed their minds when Conor told his soon-to-be-wife he wished they'd had planned something special. Mary adds, "So I knew dance teacher Christina Conlon and messaged her to see if she fancied teaching us this. She was up for it and that was the start of it."
The original music video has racked up over a BILLION views since it was released last year.
You may also like...