QUIZ: You Can't Work Out Who's Ed Sheeran And Who's Rupert Grint From These Close-Up Pics Of Ginger Locks
8 March 2017, 14:37 | Updated: 9 March 2017, 15:20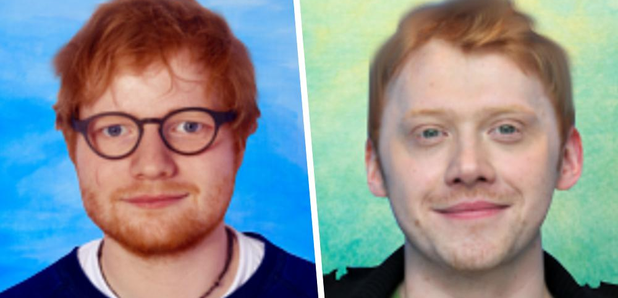 If you get three right, we'll be impressed.
What could possibly be better than Ed Sheeran? Isn't it obvious? How about TWO Ed Sheeran's?! One in the form of the 'Shape Of You' singer, and the other being Rupert Grint.
If the 'Harry Potter' actor isn't performing as Ed Sheeran in his video for 'Lego House', Rupert's going on James Corden's Late Late Show to clear up the fact that he's not Ed. Seriously. That happened. He gets congratulated on his music all the time.
So this is where YOU come in...
We want to see if you're actually a Sheerio. Can you distinguish these two incredibly talented red-head's from a close-up of their hair follicles? Good luck. You're gonna need it.
You May Also Like...