Ed Sheeran Claims He's Already Revealed His Next Album Title & It's Been In Front Of Us This Whole Time
13 November 2017, 17:41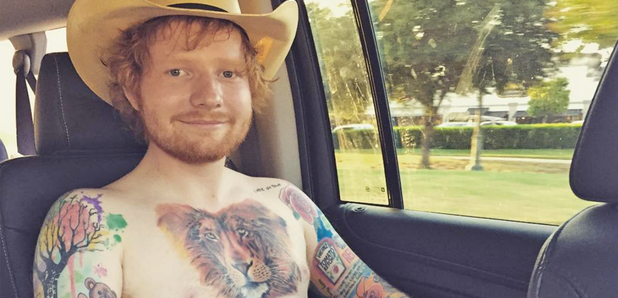 How could you do this to us Ed?
As one of the biggest artists in the world right now, there is always a lot of talk around anything Ed Sheeran releases.
His album titles are a particularly interesting topic of discussion as people are always desperate to find out whether the 'Castle On The Hill' star will follow his mathematical theme.
> "I Always Love It" Ed Sheeran's The Final Name Joining The #CapitalJBB Line-Up & We Can't Wait!
Whilst it may be a little while off yet, fans are still obsessed with finding out what his fourth album will be called and given that he's already released 'Plus', 'Multiply' and 'Divide' people are specualting that 'Subtract' is sure to follow.
However, it turns out that Ed has been teasing us with the name for a long time as he's had it tattooed onto his bod already!
So that means that Ed has been flaunting his fourth album title in front our our very eyes and we didn't even know it. Now we're analysing every single picture we can find of his inkings to see if we can spot exactly what it'll be!
In an interview with Q Magazine, where Ed revealed that his tatts told the whole story, he claimed, "It's kind of like Prison Break. It's all there."
If anyone spots a subtract sign, give us a shout because our eyes are starting to go funny from all this tattoo searching!
> Download Our Fancy New App For Loads More Ed Sheeran Chat!
Whilst you're here, check out what happened when Ed brought his broken arm into our studio...