WATCH: 8 Yr-Old Kai Performs 'Thinking Out Loud' With No Idea That Ed Sheeran Is Right Behind Him!
15 February 2017, 08:23
Kai's Surprise Star-Studded Performance
05:24
This is basically stuff of dreams for anyone, never mind an 8 year old!
Imagine getting invited on to Ellen to sing an Ed Sheeran song for her...only for the man himself to crop up right behind you!
Watch the magical moment above where Kai launches into a fantastically over the top rendition of 'Thinking Out Loud' and doesn't even notice that Ed creeps on during his performance.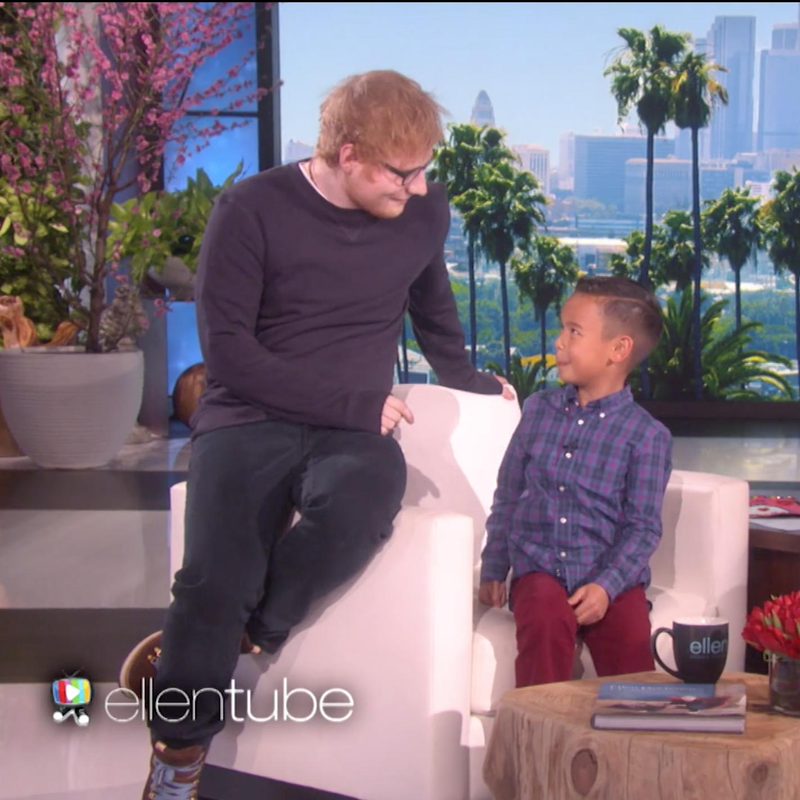 Whilst he was on the show Ed also explained how much he is enjoying life more since he gave up his mobile phone. He now only operates via e-mails and spends his morning having a cup of tea, rather than scrolling through endless baby pics on Facebook.
Kinda jealous of the man's self-control tbh...
You May Also Like