Ed Sheeran Reveals The Truth About How He Really Got Beyonce On The 'Perfect' Duet
1 December 2017, 17:50 | Updated: 5 December 2017, 11:40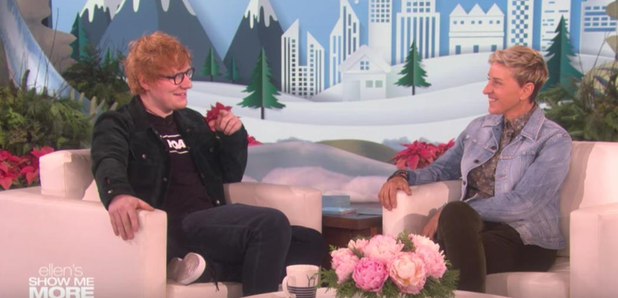 Ed Sheeran spilled the beans.
Ed Sheeran might be an award-winning world star talent but he gets just as nervous about Beyonce like the rest of us.
Ed just released the remix to his hit single, Perfect which features Queen Bey but the 26-year-old wasn't expecting her to say yes when he asked her to be on the remix.
Speaking to Ellen DeGeneres, Ed Sheeran described the song as one of the fastest songs he's ever written, the first one he wrote for the album and one that he's still not sick of.
He explained: "It's one of those things. The song came out so long ago in the scheme of music. Music kind of goes so fast. And I was like, I want to do it as a single.
"And then I thought of a way of re-launching it. I was like, I love Beyoncé, should I ask Beyoncé? In my head, I was like, she's going to say no, and then I was like, well you might as well ask, and she said yes."
Thank goodness Bey said yes because the track is bey-utiful. Listen to it below and thank us later.