"I Wrote And Recorded Two Songs With David Guetta": Ed Sheeran Reveals Latest Collab!
26 August 2014, 12:34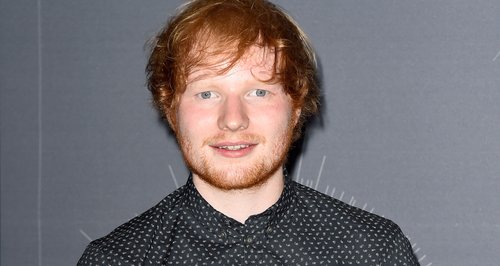 Two of the biggest hit makers getting together to write songs? YES PLEASE!
Ed Sheeran is pretty much taking over the world this year, and now the 'Sing' star has been in the studio penning some hits with David Guetta!
Ed revealed the news to Billboard on the red carpet at the MTV Video Music Awards at the weekend, where he received his first ever VMA Moon Man for the Best Male Video for 'Sing'.
He said, "Two days ago, I wrote and recorded two songs with David Guetta, for some other people to sing. I'm going in tomorrow to do some stuff for myself."
While Ed won't be releasing the collab himself, teaming up with the man behind 'Titanium' is bound to create a smash hit for one lucky artist.
After a huge year – where Ed managed to get number one in SIXTY FIVE countries – he is getting back in the studio while touring to write for his next album.
He said, "This is the only time I can write - when you're promoting, there's no time at all."
Who's excited to hear what a Sheeran/Guetta collaboration sounds like? We know we are!
You may also like...